06/01 AMSTERDAM, NL Introducing the McRundvleeskroket
We Arrived in Europe today a little groggy but generally ready to roll. We couldn't wait for proper street frites so we were forced to shell out for the airport variety. Sean took a chance on what he's pretty sure was just a fried log of gravy. This item, in my opinion, is ready for U.S. invasion. Somebody needs to throw a "Mc" in front of this and retire on a tropical isle.

on the ipod: "Oh Fine" French Kicks
06/02 AMSTERDAM, NL A rumor of food
We didn't eat all day. It seemed food was always just around the corner. Being talked about. A rumor of food. When VPRO finally fed us, we pounced on the various dishes like scurvey'd sailors fighting over lime wedges.
Some hours later, the siren song call of the gravy log was strong but I resisted. Then in a moment it all made sense how a snack item so undeniably deadly would have to originate in a city where pot smoking is allowed. nay... encouraged.
on the ipod: "Salvador Sanchez" Sun Kil Moon
06/03 GRONINGEN, NL jaded&suspiciousgrandson@amanset.com
Could Vera be our favorite place to play? Maybe. I could bore you with the reasons why, but I'm sure I'll mention them all individually as I'm complaining about the handful of budget clubs we'll be playing in the coming weeks. In the meantime, I'll say that Vera is more or less ideal.
I came back from our first European tour raving about it and so my grandmother, (also named Vera and obviously convinced that I didn't experience enough akwardness in four years of high school) created, dedicated and then shipped one of her paintings to this venue.
Two years ago, in honor of our second visit, they hung the painting in the green room and went on about how wonderful my grandmother is, (which is true because she'd been in touch with them to make certain they'd received the artwork). Even so, I'm 99% sure that they only drag this painting out of the closet when we play there, (like it was your sister-in-law's "Lil' Dutchman" hummel figurine that plugs dykes yearly from Dec 23rd through Dec 26th) but I need some kind of confirmation.
So if you're reading this and playing in Groningen soon, throw me an e-mail.
on the ipod: "A Perfect Teenhood" Trail of Dead
06/04 OPWJIK, BE H&M... Latest trends
Let's put aside for a moment that the name of this town sounds like some Keyop dialog yanked from a Battle of the Planets script. Belgian folk are good folk. They'll throw some nice countryside at you on the way into town. The directions were understandable.

When we got to the club (a little late), they had a German caliber spread waiting for us...chips, waffles, juice, beer, and a bottle of wine for later in the hotel room. Dinner was fantastic. Willow the Wisp wrapped up their quite enjoyable set a few minutes ahead of schedule so things wouldn't be rushed and this doesn't happen very oft--
Wait a minute...Is that my jacket? Is that my fucking jacket? You're wearing my jacket. No, that IS it. Then why is all my shit in the front pocket? Why is...oh...ok...yeah that's not my jacket...sorry.
Anyway--the kids are really polite and talkative. The venue sounded pretty good too.
on the ipod: "Westworld" Valley of the Giants
06/05 PARIS, F Ceci ne doit pas sembler lourd
There are a number of things about touring that are common to the U.S. the U.K., Europe and probably the world over. Sleeping on a promoter's couch, for instance. Obsession with gas station snack selection. Missing your girlfriend/boyfriend, etc...
But loading out through a dance party that errupts only moments after you strike your last chord is strictly a European phenomenon. They know. They just know. Like the words, "Thank you" and "Goodnight" together have to power to conjure them somehow. You utter these words and the dance-party faithful start popping out of manhole covers like CHUD people. And with the kind of moves that people only pull out when the camera's on them. But there's no camera on them.
"You play more, yes?"
"No...sorry, no. We played earlier."
"We are champions!"
"What?"
"We [points to friends and self] are champions!"
"You are all champions?"
"No!! We are the champions!! [points to me now]"
"Oooh!! Yes...I understand. I appreciate that. We are the champions. Indeed. Thank You."
"Ok...Ok now you play [points to me again]...Queen...We are the champions"
"Ah...no...I thought you meant...no...ok...check this out. This is an Ampeg SVT pro-II bass head and it weighs more than me, I think. You see me beginning to sweat here? I'm about to throw a rod just standing here talking to you. I don't know how to say, 'This must not look heavy' in French but regardless, if I could just politely scooch by you that would be stellar."
on the ipod: "NH" Matt Pond
06/06 & 06/07 DORTMUND, D Tom Courtenay... Not backing down
We drove from Paris on the 6th and spent a night off in Dortmund at a bar called SissiKingKong waiting for Cornell, our mysterious connection to a cheap hotel room. Waiting in a bar for a guy you don't know, (who will lead you to food, or a bed, or a club) is also a euro-specific tour phenomenon, I think.
In the meantime, we enjoyed great food, music, 2-Euro Kronens and a really nice staff. They put on one of our records a few hours into the wait and we all felt a little embarrassed but a little excited too, honestly. Cornell showed up a few hours later and told them he was there to pick up the AmAnSet. They all laughed, "We didn't know!!...but we like the record." That's alright, we like the record too.
They invited us back the following night after the show at FZW, and we all stayed up late again at the Sissi. The bullshit vs. brilliant camps squared off on the tough issues like Daniel Johnston, Yo La Tengo, Jason Molina and the new Bonnie Prince Billy record.
on the ipod: "Pablo and Andrea" Yo La Tengo

06/08 HAMBURG, D OK... We're gonna run the AK22 on 3... let's GO!! or Came the last night of sadness and it was clear that i couldn't go on
Even at my loneliest, I don't think a prostitute would be for me. And if you know me, you're probably nodding to yourself right now. So I thouroughly enjoyed the Morrissette-ian irony of fighting my way down three Reeperbahn blocks of the most verbally and physically aggressive prostitutes to call my girlfriend from the after-hours phone center.
"I love you, boy"
"It is time for you to come upstairs now," and [grabbing elbow] "I think you will like..." and
"The emptiness, it is beginning upstairs i think" (ok...I made that one up).
"Um...sweetie...I know The OC is coming on but can we stay on the phone for just a little longer?...because i really miss you, that's why...ok, and the whores are really scary, babe."
The show was fantastic. I really enjoyed Geoff Farina solo. It was one of the hottest (temperature) shows we ever played but considering, I think we did pretty well.

on the ipod: "Lullabye" Opal
06/09 COPPENHAGEN, DK Snap!!
We played at the Loppen in Christiania, the storied squatters' village in Copenhagen. It's got a certain charm, I must admit. The people were really nice. The vibe was a little bit Renaissance Fair, a little bit Amsterdam back alley choke mugging, and a little bit Juarez, Mexico. Also performing at Loppen that night was Diefenbach, a band from Denmark who just signed to the UK label, Wall of Sound.
A quick aside...Over the years, I have made a number of bad decisions that have kept our little band from ever finding a larger audience and being successful in whatever terms you may chose to define success. But no single decision crippled us more than agreeing to our "arrangement" with Wall of Sound / We Love You.
Journal space is too limited to adequately relate how this label has ruined our band and humiliated me personally. I'll have to save that rant for another time. Plus...without seeing me pause and tear up a lot...it's just not the same.
But suffice it to say if you're ever in the UK and you're considering buying one of our records, and you flip it over and see the Wall of Sound / We Love You logo on the back, please do the band a favor and buy the Tigerstyle import instead. Another pound in their pocket will only strengthen their stranglehold on us and make this joke of a relationship less funny.

Send me the receipt and i'll pay the difference. If there's never another Analog Set record...I'm sorry...It's because Wall of Sound pursued their contractual "right" to release it, and with my last shread of pride I snapped the fucking master over my knee. The experience has been miserable.
So when Deifenbach's manager told me how excited the band was to begin work on their first Wall of Sound record, it was difficult for me to restrain myself. I wanted to run down all the empty promises. The unreturned e-mails. The video they made for us without our consent. The conference calls they ghosted me on. But you can't come right out of the gate talking shit like that. No matter how much you want to. It isn't right. And Deifenbach's situation is totally different from ours. So when he asked me what i thought about the label, this is how it began...
"We [Deifenbach] chose Wall of Sound because they're keen on artist development, they have good distribution, and they're a well respected label in the territories we're primarily concerning ourselves with. What's been your experience with them?" [these are all important things to consider, by the way]
"Can you still get out of the deal?"
"Well...no...the band starts recording on friday...why?"
"Then it doesn't matter...really. But when you talk to Mark Jones, maybe ask him to return one of my e-mails someday."
I didn't need to mention that those e-mails had so long ago been nice, then carefully worded...then stern...and then plain mean. Now they're just broken...
To: Mark Jones (mark@wallofsound.uk.com)
"I don't know what awful shit we ever did to you to make you treat us like this, but I hope I figure it out so I can do it ten times over. Gimme my fucking records back."
on the ipod: "Secondhand Smoke" The Breaks
06/10 MALMO, S Jonas' Asian Tomato
This soup is necessary. This soup doesn't quit. This soup doesn't pretend to be something it's not. Because this soup doesn't front. I loaned this soup $5 and the soup was there the next day like...boom..."Here's that 5."
1 can Crushed Tomatoes
1 can Pasada Tomotoes
1 can Coconut Milk
2 cubes Boullion
2 yellow onions, chopped
3 cloves garlic
2 tbsp sugar
6 tbsp fresh minced coriander
5 thai peppers, chopped
cumin, salt, pepper to taste
on the ipod: "Obsessed With Excellence" Les Savy Fav
06/11 & 06/12 OSLO, N 220 … 221 … whatever it takes
The show at the Garage went alright. We played well and the spread upon arrival provided snacks for days. The promoter, Jan, stressed me out a bit but I stress easy so 'evs.
Exodus was playing at the Garage the following night but we passed on free admission and spent our only free non-drive day wandering around the city.
Our hosts invited us out to an evening bbq/ping-pong tourney at their friend's clothing store. Having never been to a real Oslo street ping pong tourney, we accepted. Aside from Lee whipping me at pong...
"Dude.. I can just put you over my knee in front of all these nice people and physiclaly whip your ass with a paddle if you'd like to get this over faster."
Aside from that, the evening was a lot of fun for everyone. I don't know about the winters, but I could get used to living in a town where in summer the "magic hour" lasts for five or six.
on the ipod: "Pull A U" The Kills

06/13 STOCKHOLM, S Andrew Kenny, International Man of Incident
The club was a little hard to find (down a pier, under a bridge), but we were more or less on time. The venue was a bit big for us, but what can you do? Maybe it just felt big seeing the DCFC tag in the back room from February [A tour Wall of Sound forced us to pass on because they hadn't heard of them. "Your honor, if it pleases the court, I'd like to enter this as exhibit 116 in AK vs Wall of Sound"] and knowing just how packed to the gills that room was.
But honestly, the show was good. I really enjoyed playing "Magnificent Seventies" tonight. And I guess I just couldn't pass up the opportunity to cause some kind of international incident. Checking into the hotel took around 45 minutes and involved waking a few people up that (probably) didn't need to be involved.
At some point, we're going to start skipping the hotels and just try seeking asylum (for 10 hours) at the US embasy in whatever city we're playing. For now, we're onto Malmo again and the ferry back to Germany.
on the ipod: "Summer on the Westhill" Kings of Convenience

06/15 BERLIN, D Mustard, no relish... How do you say "five of those, please?"
Here's a bit of information for you. You're a band...on tour...in Europe let's say. Germany is playing the Netherlands in the Euro 2004 footy tournament? It's not the best night to play Berlin. Just...FYI.

Turns out the Germans are verrŸckt (crazy) for the footy. The show was a bit smaller than our last time through, but I has a good time playing. Jimmy from Album Leaf was in town so I got a right good goosing from Mr. Lavalle.
Bianca from Labels Germany was also in attendance so I could thank her in person for all the work they'd done on our record. Thanks, Bianca. We're into her for about half a dozen big favors at this point. Ooh...and Helen from BBC Belfast was on holiday in Berlin and decided to drop in with a few friends [that's Helen on the "journals" page].
Hey...we need to stop playing venues across the street from these after hours veggie dog / frites vendors. If I look any more like the Michelin Man, I'm going to have to start peddling white walls.
on the ipod: "What Would You Do?" Isley Brothers
06/16 DRESDEN, D Under a trestle, darkly
Forget what I said about Debaser. This club was way too big for us. But bigger places can sound really nice too, and I think our driver/engineer, Jochem, had a good time mixing us on a big sound system for a change. The highlight, though, was my late night hike looking for a payphone.

First fifteen minutes, I'm mostly concerned with leaving a trail of breadcrumbs back to the hotel. Second fifteen minutes, I'm worried about getting choke mugged. Beyond half an hour it had elevated to zombies, then werewolves, then vampires, then vampires AND werewolves, then...wait...ok here's the hotel.
on the ipod: "Coward" Buffseeds
06/18 BASEL, CH Europe is not afraid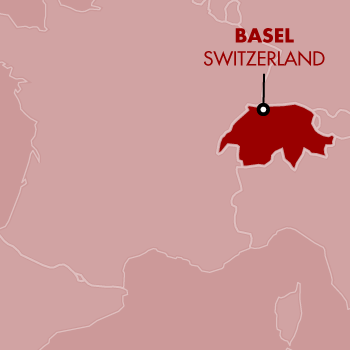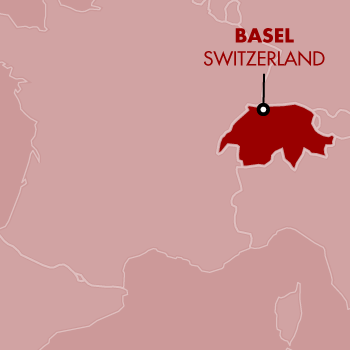 "Hello... is this the American Analog Set?"
"Yes. This is Kenny from the Analog Set."
"Hello. Are you coming?"
"Yes. We will be there in three hours. At 5 o'clock."
"Ok. Ahh...Ok...I hope you don't expect too much because there is...ahh...a lot of things going on in our city...ahh...and the show will be small...ahh...and if you expect very little then...yes...you will have a good time i think, but if you expect a lot then...ahh...i don't know what you say really..."
"Disappointment? We call it disappointment?"
"Yes... yes... disappoinment... so tonight will be strange. Fun and strange I think."
"Ok. I will see you tonight."
Europe is not afraid.

Europe is not afraid to ask an unknown American band to play a government arts fund subsidized show at a squatters village in an abandoned rail yard.
Europe is not afraid to call that band up hours before the show to let them know that presales have been less than promising.
Europe is not afraid to put the show on (and the band up for the night) in the old switch house at the abandoned rail yard.
Europe is not afraid to have me throw open my window in the morning and see two people taking a cold water shower in an old bathtub between the tracks adjacent to the building.
Europe is not afraid of any of this.

I joke, but in the end the promoter really liked our band. He just wanted to see us and have us play in his city. He wanted to put on a bunch of shows and the switch house of this abandoned rail yard was just where he decided to do it. And when it comes to people like this, I suppose we're not afraid either.
on the ipod: "Blonde on Blonde" Nada Surf
06/19 OFFENBACH, D Awww... Look at him sleep. Sweet dreams, Li'l AK

Amazing as it may seem, we rolled into town a hour early today. The promoter, Reiner, drove Lee and I over to the public radio station for a quick interview before dinner. The vegetable soup was heavenly. We'll rank it right below the Malmo tomato I think. It seems that Europe is also not afraid to throw a healthy amount of coriander in your soup and I appreciate that.
A quick thought...and I'm going to give this one up for free. I don't have the marketing skills, the deep pockets, or sufficient motivation to introduce the shower curtain to the parts of Europe that don't have the shower curtain (which is most of Europe). So may I suggest that someone with the motivation, the skills, and the financial resources to do so, do so. You can cut me in on the back end if you want. But my real payment will be be the satisfaction I receive from my band not turning someone's bathroom into swampland.
As for the unlimited profits I'll receive from bringing the shower stall to Holland, those are for me. The floor squeegee monopoly that has paralyzed the Dutch economy for ages will be broken once and for all, and I will sleep soundly on a mattress made entirely of crumpled up thousand guilder notes.
on the ipod: "Lies and the Lying Liars who Tell Them" Al Franken (read by A.F.)
06/20 ROTTERDAM, NL ... or a dolphin jumping through a hoop
We've made three trips to Europe over the last few years, and at last the subtle differences between the regions are beginning to become clear. A national identity emerges.
The Swedish, for instance, are helpful and kind even after they find out you're an American. The Germans, much the same UNTIL they find out you're an American. The French...well they're contemptuous right out of the gate. But the Dutch...ahh the Dutch.
The Dutch will just look at you. Not in a mean way, mind you. They are listening. But more like if they "look through you" and defocus their eyes just right, then maybe they'll see a sailboat or the space shuttle orbiting around Saturn. They know that eventually you will talk yourself in a circle and perhaps even answer your own question. This has little to do with being an American, because I've seen them look at one another like this too.
Plus...it's AWESOME. How can you do anything but respect this stare and respect the Dutch for developing and perfecting it? I can't wait for my next interaction with a mall surveyor, or panhandler, or job interviewer. For added authenticity, try rolling a cigarette at the same time.
Oh...the show...It went well i think. Our rented vibraphone went south and I was a little tired but we did well all in all. "Play Hurt" sounded really good tonight.
on the ipod: "Natural Anthem" Postal Service
06/21 BREMEN, D Your limo is waiting outside, Mr. Kenny
I love movies about music. Almost Famous...amazing. I saw Rock Star in the theater. That Thing You Do?...I can't turn it off but that's got Steve Zahn so it's a whole other story. Man...I saw Glitter. Do I need to continue? And there's always that point in the story where they know. They know the music is more than a sum of its parts and they know people recognize it. However they chose to define it, they know. They've "made it." For some, it's making a gold record. For others, it might be buying a nice home. For a few, it's just being rockignized at the grocery. Isn't this your favorite part of VH1 Behind the Music?...
"Steve Perry, Hall & Oates, Ann Wilson, Mick Fleetwood, Nikki Six, when did you know?"
No, I'm probably not going to get asked that question by anyone ever, but that's ok. I can still think about it. When did I know? Well.. I'll tell you. I knew in Bremen. I know this day.
But it wasn't a room full of satisfied kids as the last chord rung out. It wasn't selling through a grip of records after the show. It wasn't the promoter fawning over us as he handed me a stack of 20-euro notes it takes me three minutes to count. No...but not just because none of these things happened. The moment came later.
This club saved on hotel expenses by having an apartment down the street for traveling bands. [this is another formerly Euro specific tour phenomenon that thankfully is finally catching on in the states. It's handy...] And I "knew" the minute I walked in the door.
That's when it happened. I said to myself, "Kenny...I can see how this dank cellar room with four moldy mattresses [there are six of us, by the way] no soap, no t.p., and no hot water might be ok for another band, but not your band. You've earned better than this." And this wasn't a horrible thing. It wasn't just a tired band complaining. This was legitimately unacceptable. And as I confidently wrapped my hand in my shirtsleeve to sweep roach droppings off the couch and make room for another body, I didn't despair. I didn't pout. I did it with pride.
AK, you have arrived.
on the ipod: "Talby" Pinback
06/22 AMSTERDAM, NL I'm half expecting a minotaur to be in the dressing room
I really can't get over this Broken Social Scene record. So, of course, I spent the whole tour looking forward to playing with them. I didn't get to hear "Lover's Spit" because their keyboard gave up mid set. Still, the show was fantastic. Despite looking like a chump with a yellow tulip behind my ear [damn their Canadian gypsy influence...how was this ok?], I thought we played one of our best shows all year.
The Paradiso is a beautiful, storied venue and it was a perfect way to end the tour. If I only described the backstage area as "confusing" or "mazelike," I would really not do these catacombs justice. So I'm just going to tell you how to get to our dressing room at the Paradiso [incidentally, this is also how to beat the 3rd level knight in the PC version of Dragon's Lair]...
Down the stairs, straight, left, straight, left, duck, right, straight, left, right, right again, straight, through the door, right, straight, left, and through the door.
And so all good things must come to an end. I officially retired the tattered and abused plastic bag I had been using to hoard cheese sandwiches for the last three weeks. Farewell. Auf wiedersehen. Au revoir. I will miss our time together. Tot ziens, sammy bag. Our time is done, but I will carry for a long time the various strains bacteria you carried and incubated for me these last three weeks. You will be missed.
on the ipod: "Anthems For A Seventeen Year-Old Girl" Broken Social Scene