09/30 TOKYO
NY to Tokyo? It's a long way. In case you were wondering. It's a crazy long way. And c'mon Northwest…get with the program. Just one projection screen in main cabin? 1000 points of light. Bridge into the 21st centrury. You know it's the right thing to do. Not that I necessarily needed the signal piped into my seatback to appreciate the finer points of Madagasgar and Sisterhood of the Traveling Pants, but it's the principle of the thing. If this was the banquet corner of a Mr. Gatti's pizza in 1981, a single projection screen would be fine. But this is 2005 and I require a virtual reality with a real time web cam feed of myself watching whatever the F' I want. Boom.
We all landed within a few hours of one another and made for the hotel. We met up with our Her Space tour mates, Mark, Kenneth, and Tim, for a day of exploring Tokyo with Minoru from & Records. Also had a little dinner before we all passed out from the long travel day.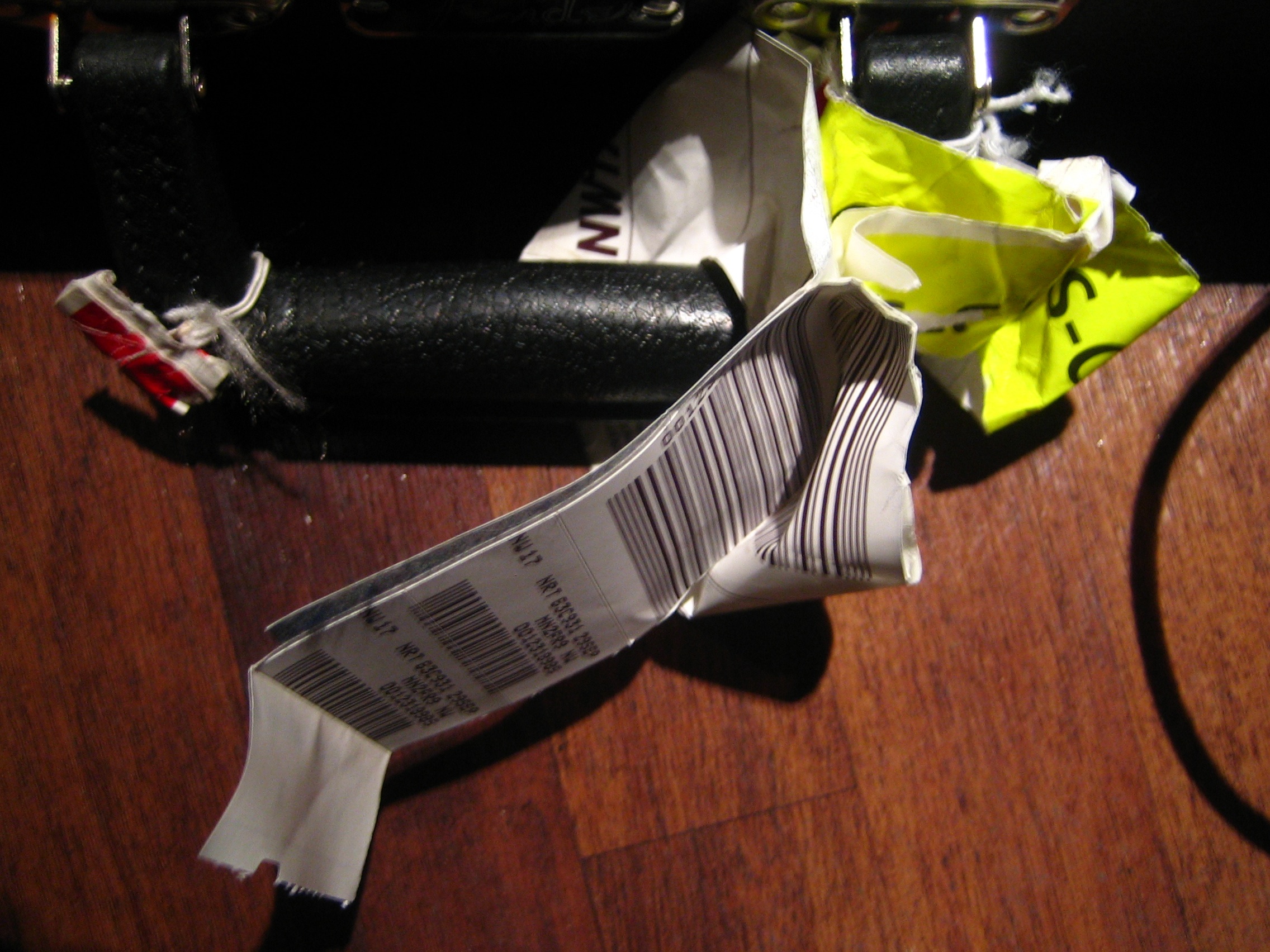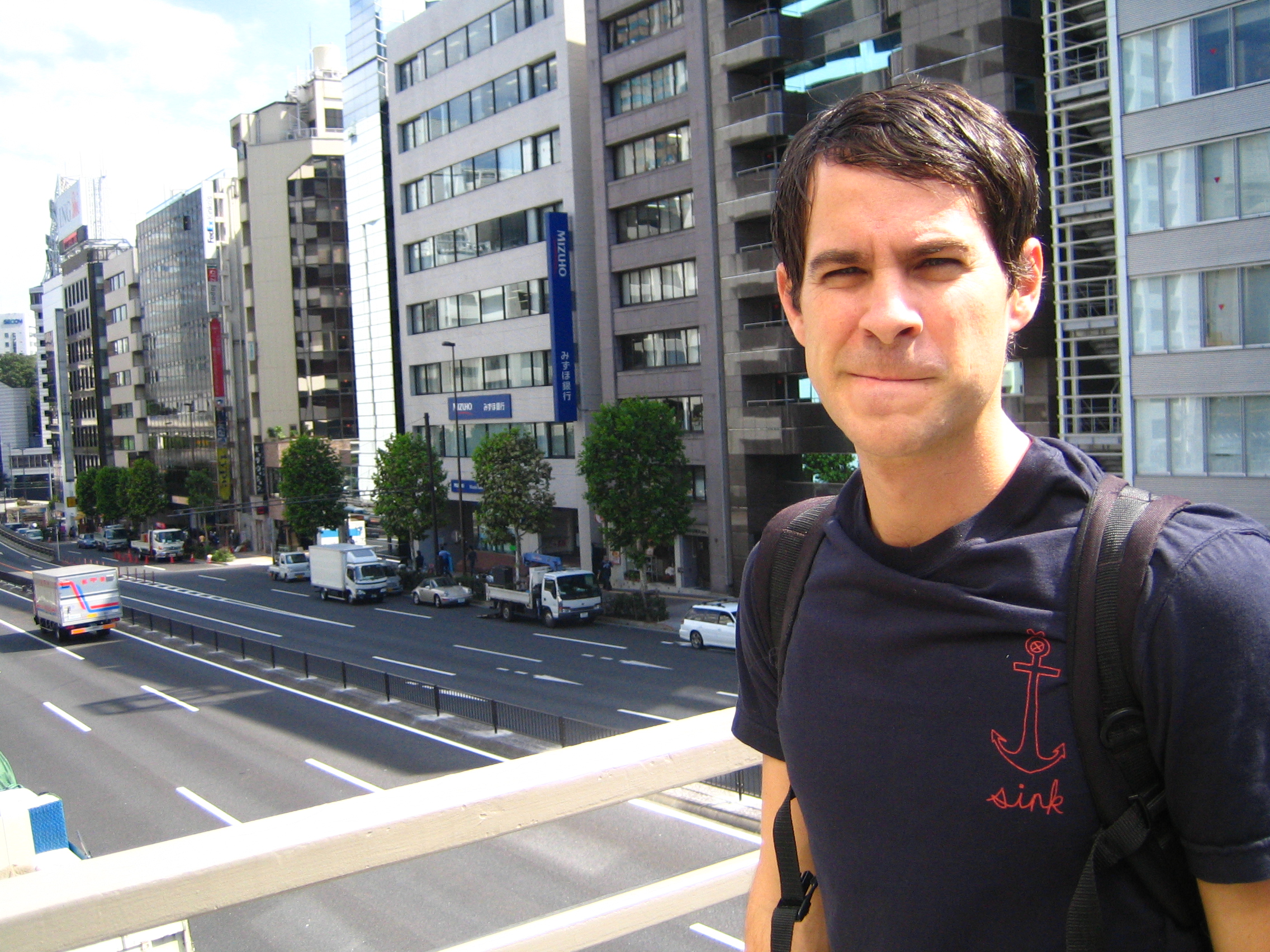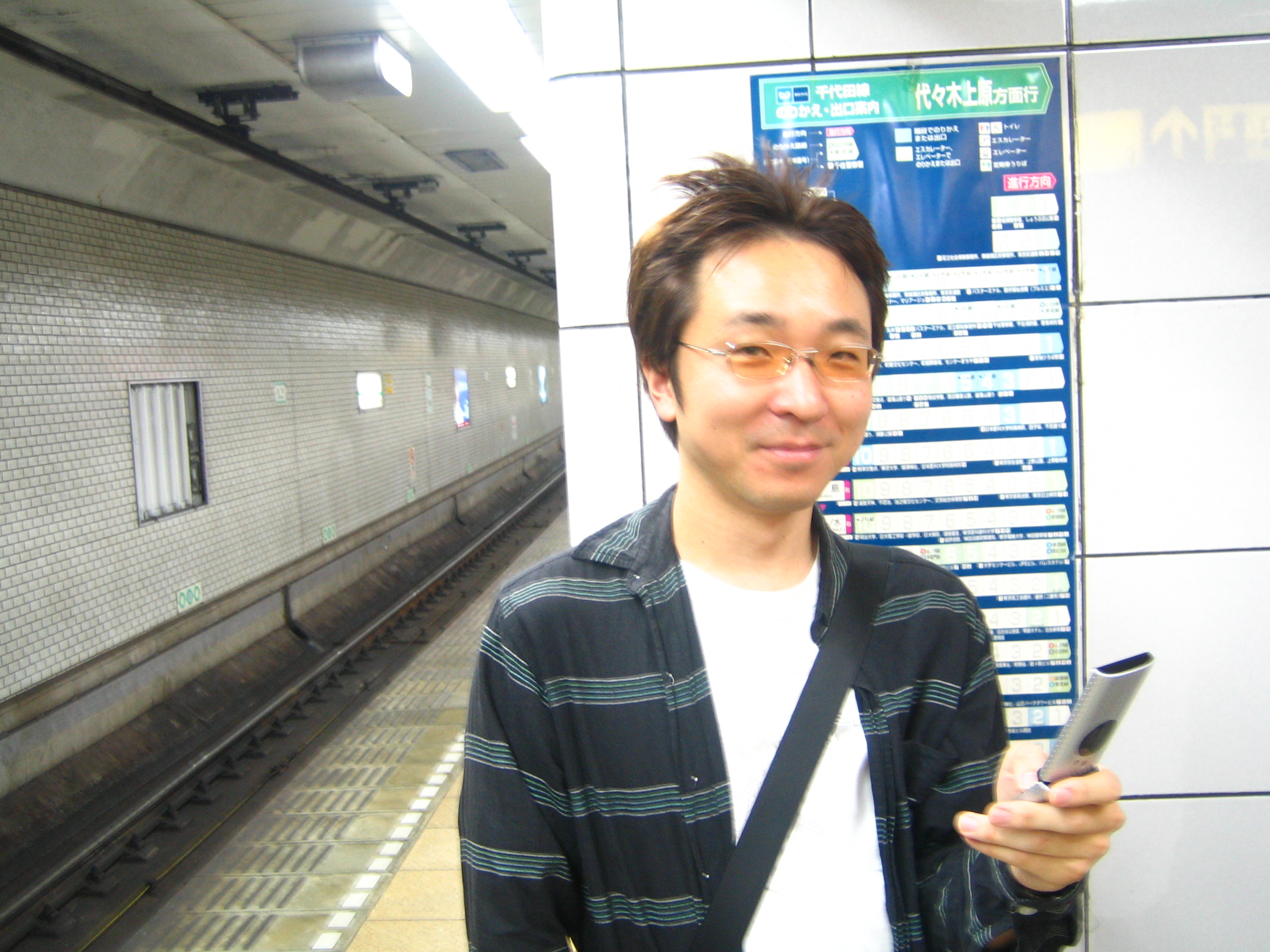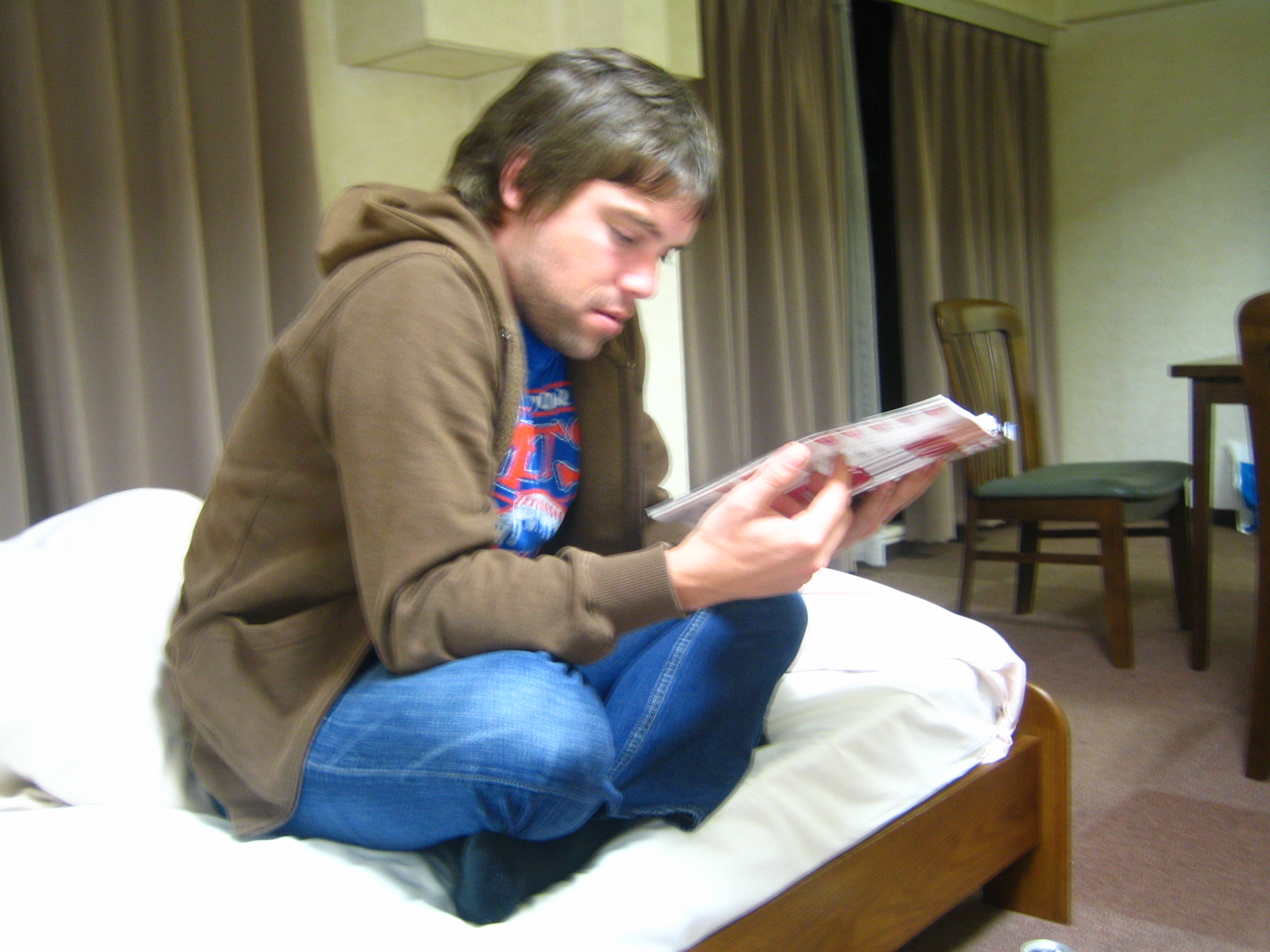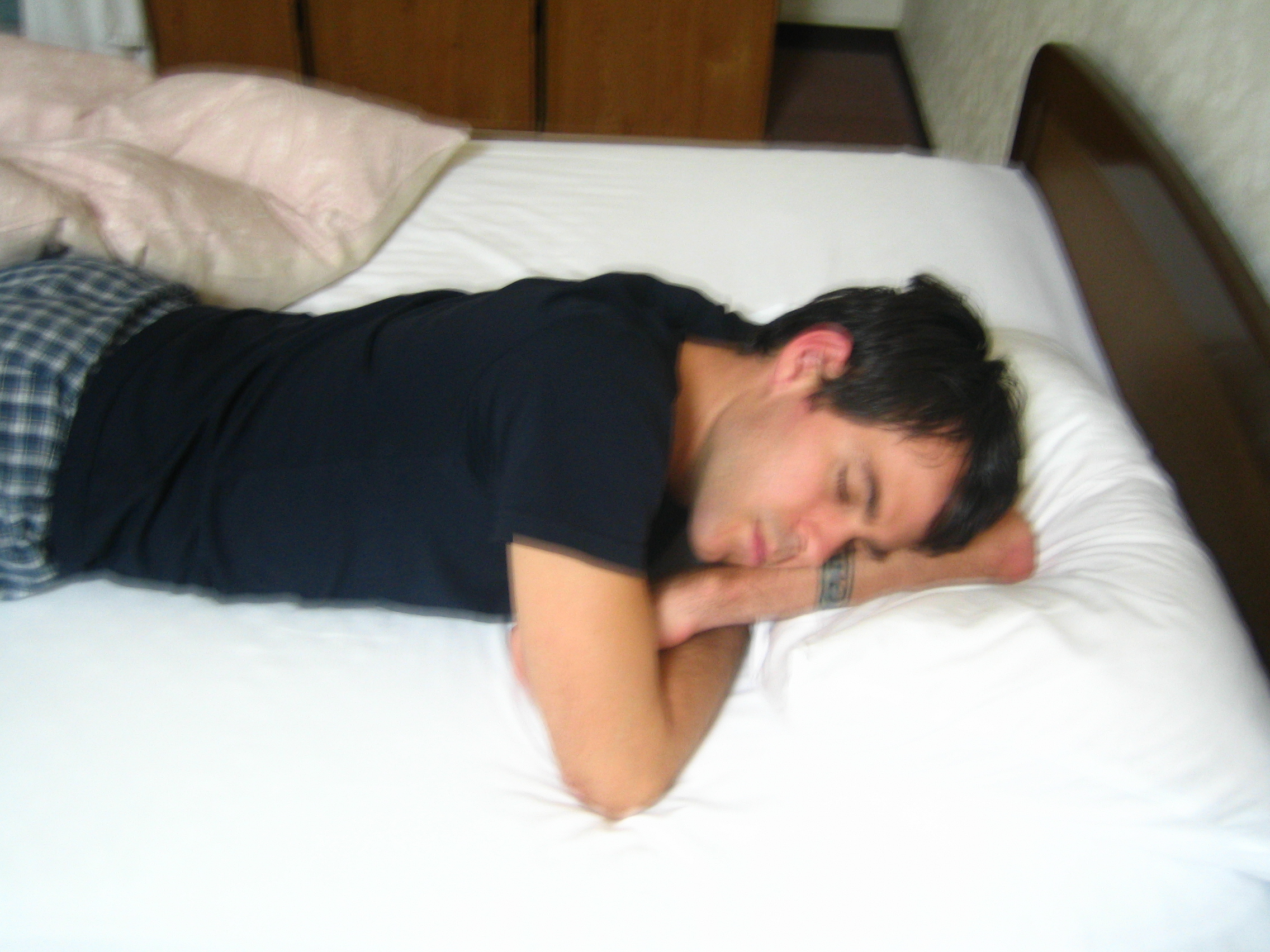 10/01 TOKYO Oh…and bowling…there was bowling at some point
If anyone wants to explain Japanese television to me, I'm all ears. I think it's a game show? Some contestants were running while others were only walking quickly. Other contestants were observing? OR they were answering telephones for a telethon? A man in a blue suit blew out some candles and the contestants were elated. Then a woman in a white pants suit drew a sketch of a sea lion and then one of the contestants had to entertain a sea lion in his home? The sea lion closed it's eyes lazily as it received an affectionate shoulder rub and the other contestants went nuts…a very reserved kind of nuts. A man with unusual eyeglasses who was revered by the telethoners, but feared somehow by the other contestants was not amused by this development at all. The telethon contestants (that did not have phones, by the way so..) watched chefs challenge one another to knife races. They peeled an apple in race one, and then two oranges and onto cuccumbers. Round two was a carrot, a melon, and THEN another cucumber!! The observers looked concerned but were once again elated when a different group of contestants tried to "Rockford power slide" their cars in to tiny parking spaces growing ever tinier with each round. The man with the unusual eyeglasses said nothing but nodded his head as they eliminated themselves one by one. The woman in the white pants suit now drew six ostritches and the telethoners went crazy again as the cameras cut to a young woman living with six giant mean-ass ostritches as roommates…in her house…where she lives. Finally, they cut to a commercial for what I think was just plain bliss. You should buy bliss because it does such a great job with sadness. Available in these fine stores…In a green box…with a panda on it.
10/02 TOKYO
Doki doki
We played our first show tonight at the O-nest in the Shibuya area of Tokyo. The show went well, I think…for 6 1/2 minutes or so. Then the Rhodes piano we were borrowing for the tour AND my borrowed guitar amplifier both quit midway through the second song. This should've been the end of the show. The room was uncomfortably quiet for a moment while we stood frozen staring at our busted gear. Then if I have to pick a favorite moment from the entire tour, I'll pick this one. Lee steps up to the mic and wows the crowd with an impressive bit of Japanese. And not just counting to ten and 'where is the train station' kind of stuff. Like…he'd talk and everyone would laugh and then he'd say something else and everyone would cheer. It was amazing. We were well received but no song got a response like Lee got as he bashfully worked his way through, "Hello…just a moment…my heart is beating very fast…now we will begin…thank you." He's getting a mic from now on.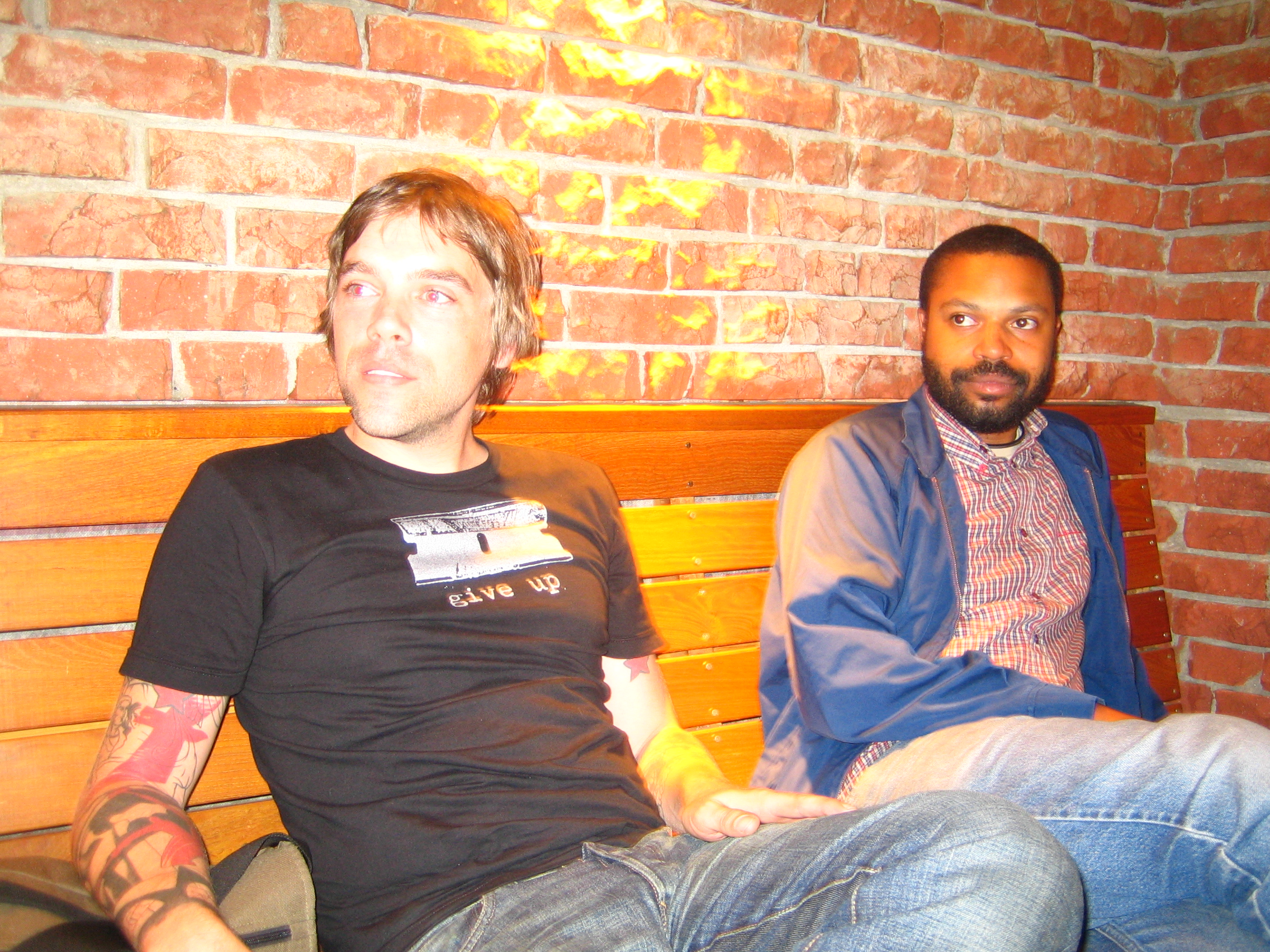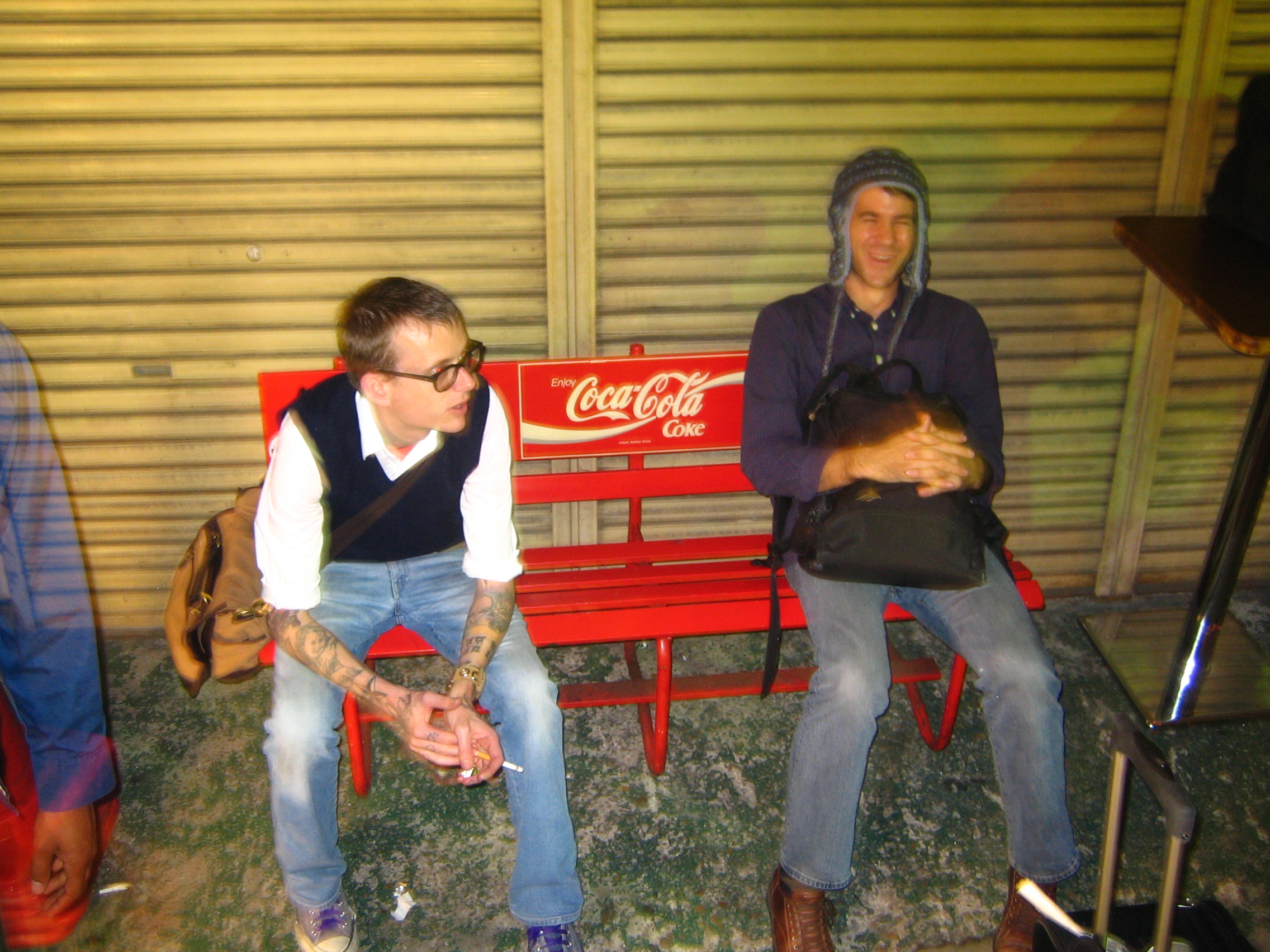 10/03 MATSUMOTO And ain't no shower in a sushi bar
I've stopped trying to make sense of jet lag. The "if my body thinks it's THIS time…carry the one…why am I so sleepy?" routine is a bit of a lost cause because round-the-clock morning logic makes the math too complicated anyway. But I slept until 6am and I'll call that a win on day 3. I wandered down to the lobby and called Sheila. It was Sunday evening in New York I think.
Minoru met us at the hotel at 9am and we headed for the train station. The train ride to Matsumoto was beautiful. It took the better part of the day to get there but we stayed glued to the windows watching not-America race by.
Matsumoto is famous for its apples and a castle, and probably not for giant coffees, but it should be. I had 16 ounces of the good stuff before we played and it made the difference. I made it through our set but only barely. Three hours later, I missed load-out passed out on the street in front of the club. Ugh. Nigori sake will straight sneak up on you. The gang woke me up and towed me to the sushi bar where we stayed for the night. C'mon…ain't no pillows in a sushi bar. It didn't matter though. We were done being awake, pillows or no.
10/04 OSAKA Kompai
Breakfast at the sushi bar was the best meal we'd had so far this trip. It was truly outstanding. The restaurant is owned by our friend Chifumi's parents, and they showed up around 7am to prepare for the day. They laid out a top-notch spread of rice, miso soup, pickled vegetables and some stuff we didn't know what it was but it was banging.
We jumped back on the train and made for Osaka. We rode the bullet train today and it made the other train look like the R rounding the corner between Pacific and Lawrence (this is really slow). The bullet train is fast. It's 'don't look out the window too much' fast. It's 'walking to the bathroom is a real project' fast. It's quick.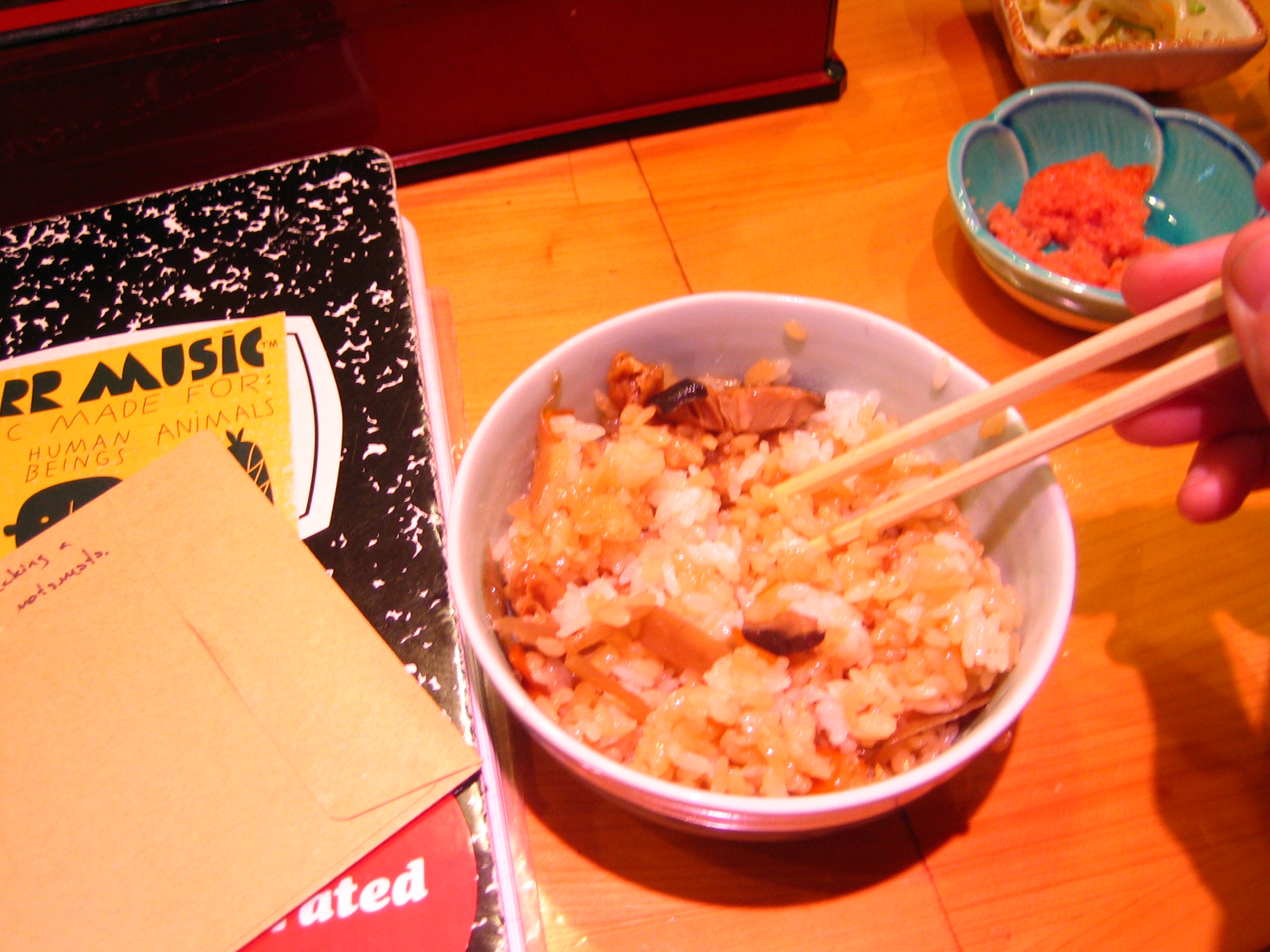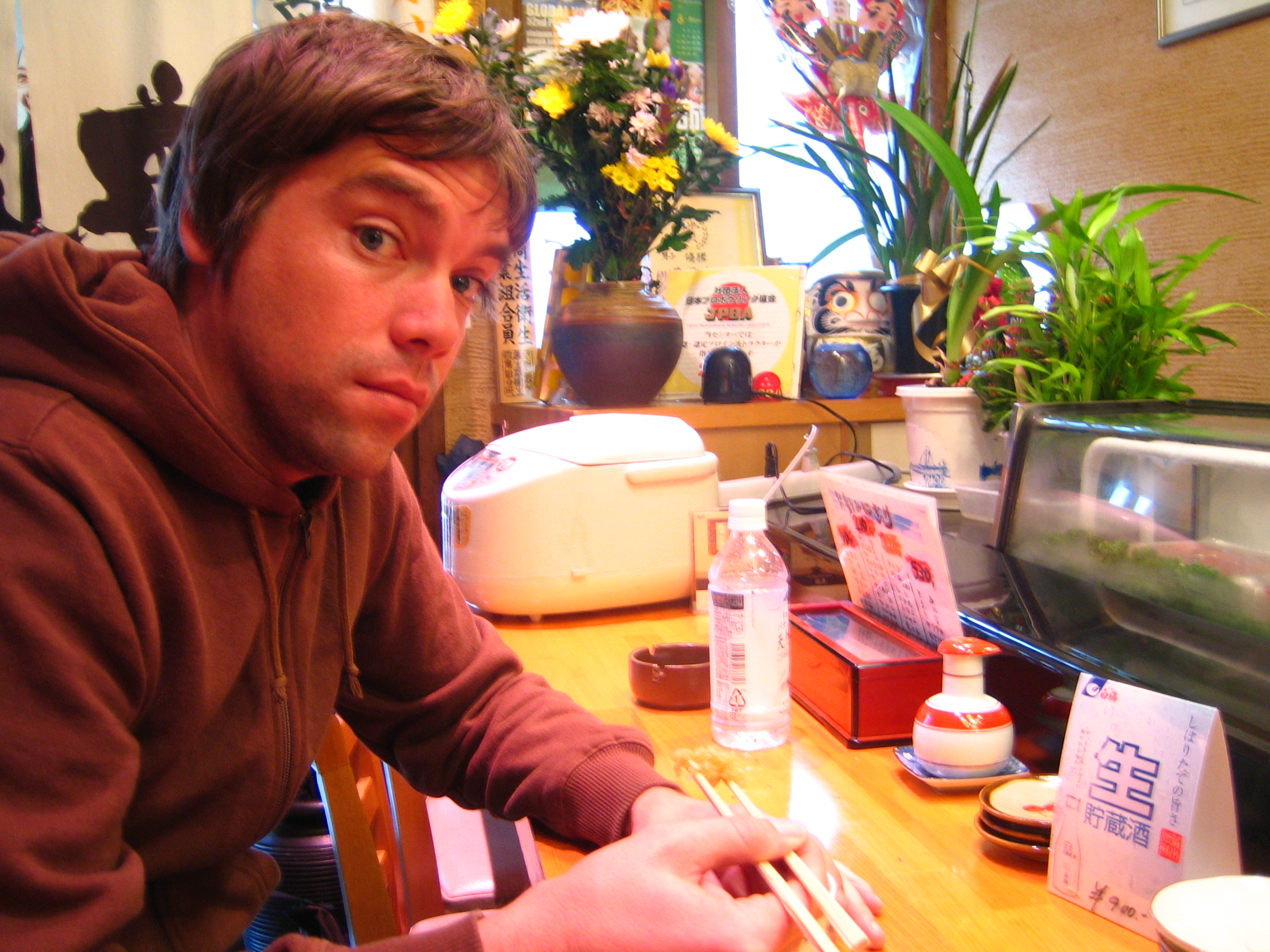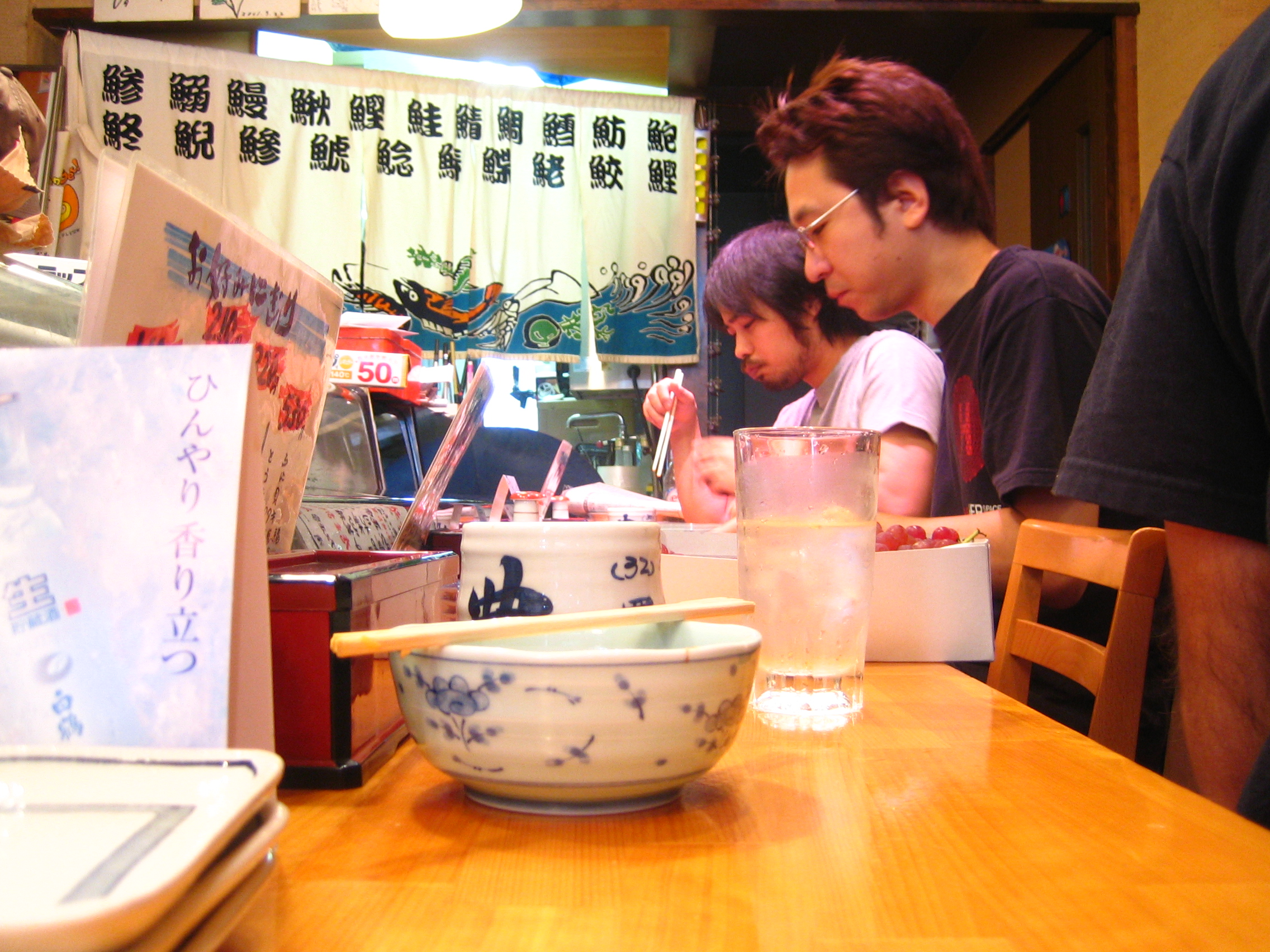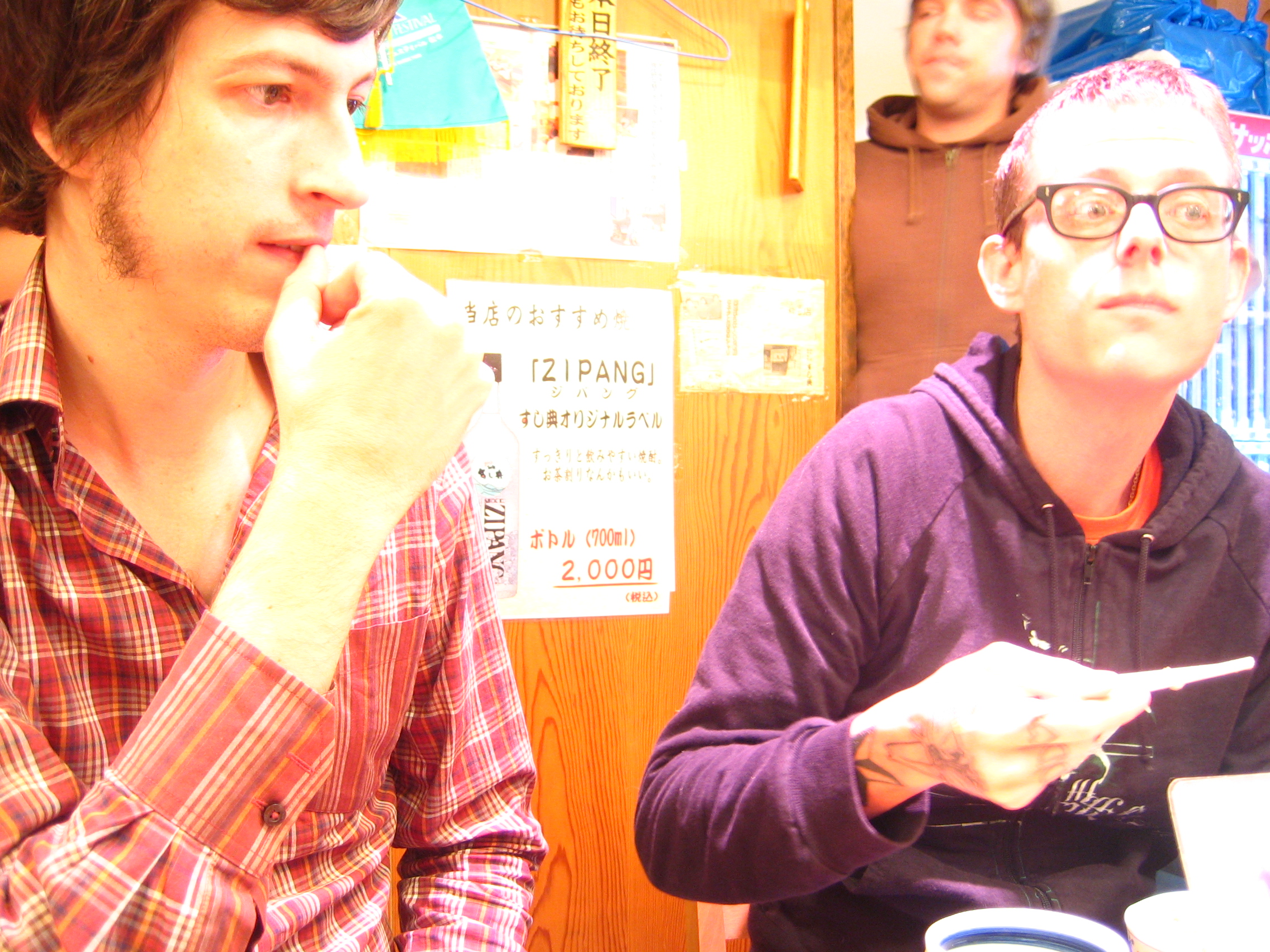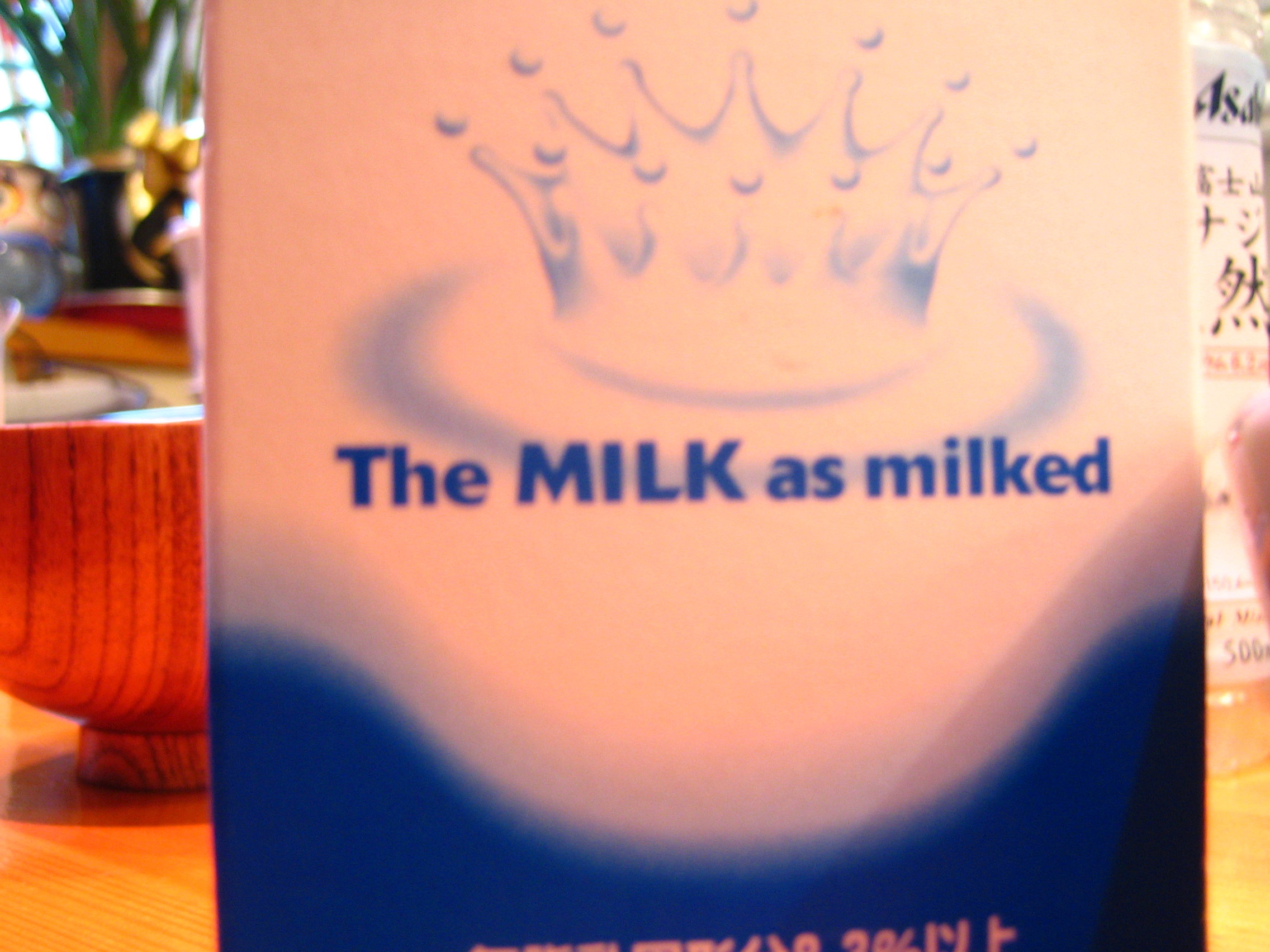 We got to the club early so we had time to explore a little. Craig and Sean found a bank and got themselves some big funny money. I found some street donuts and…wait for it…a McDonalds's. Hey I had fish eggs for breakfast. Cut me some slack. I got a combo and ran back to the club like I had just found the last ticket to the Wonka factory.
The Rhodes piano was on its best behavior last night in Matsumoto, but the broken-gear-fairy visited us again in Osaka. We're not going to catch a break with this thing. I know these pianos are old but this one's been mistreated. Anybody want to hear Kenny play "Churchmouse" again?
We learned that Kompai means both "cheers" and "complete defeat." It's a fine…fine line, people.
10/05 NAGOYA I can't fix you if you won't break
Today, my alarm woke me up. How glorious to get a full night's sleep. I treated myself to donuts and coffee before tackling the Rhodes. Half the battle is just getting it to malfunction consistently. It cuts in and out until it sees you coming at it with a screwdriver and some wire strippers and it's like…shit…I'd better straighten up my act. It's a simple machine. OK a collection of simple machines. When a Rhodes becomes haunted it worries me.
Then back to the bullet train for the short trip to Nagoya. This kid really hauls…did I mention that? It makes me sick to stare out the window but I can't stop for fear I'll miss something. The trip was just long enough to go intro to outro on the new Broken Social Scene record and it was a fitting soundtrack for such a beautiful ride.
We walked around Nagoya a bit before the show and let the rain push us into shops every few blocks. Japanese culture is largely cash-based and the five of us are just about out. Most of the people we meet are pretty U.S. friendly but the ATM's aren't so nice. Still…Lee and I put our big funny money together and got a cd and two t-shirts from the opening band, Ogre You Asshole. They were the real deal. Her Space were really good tonight too and we probably played the best show since we arrived in Japan. We rented a really whip-ass Rhodes that made everything sound better. It's going to be hard to go back to the abused Franken-rhodes I've been rebuilding every night.
10/06 KYOTO That didn't come out right or My pimp roll is big in Japan
Super short train ride today so we got to Kyoto in time to find a US friendly bank machine. I'm not going to be hungry again. Believe it. I got so much big funny I'm going to have to hire someone to count it for me. The Citibank machine looked sad when I left…no lie. It threw me a big flat rubber band to wrangle my pimp roll.
After the bank, we drove over the Summasummin (kyomizu?) temple and wandered around for an hour or so before dinner. The rock show was with 13 & God so we got to say hello to a couple of the Notwist guys. We reworked "Cool Kids Keep" a little bit and the Kyoto Rhodes was totally up to the challenge.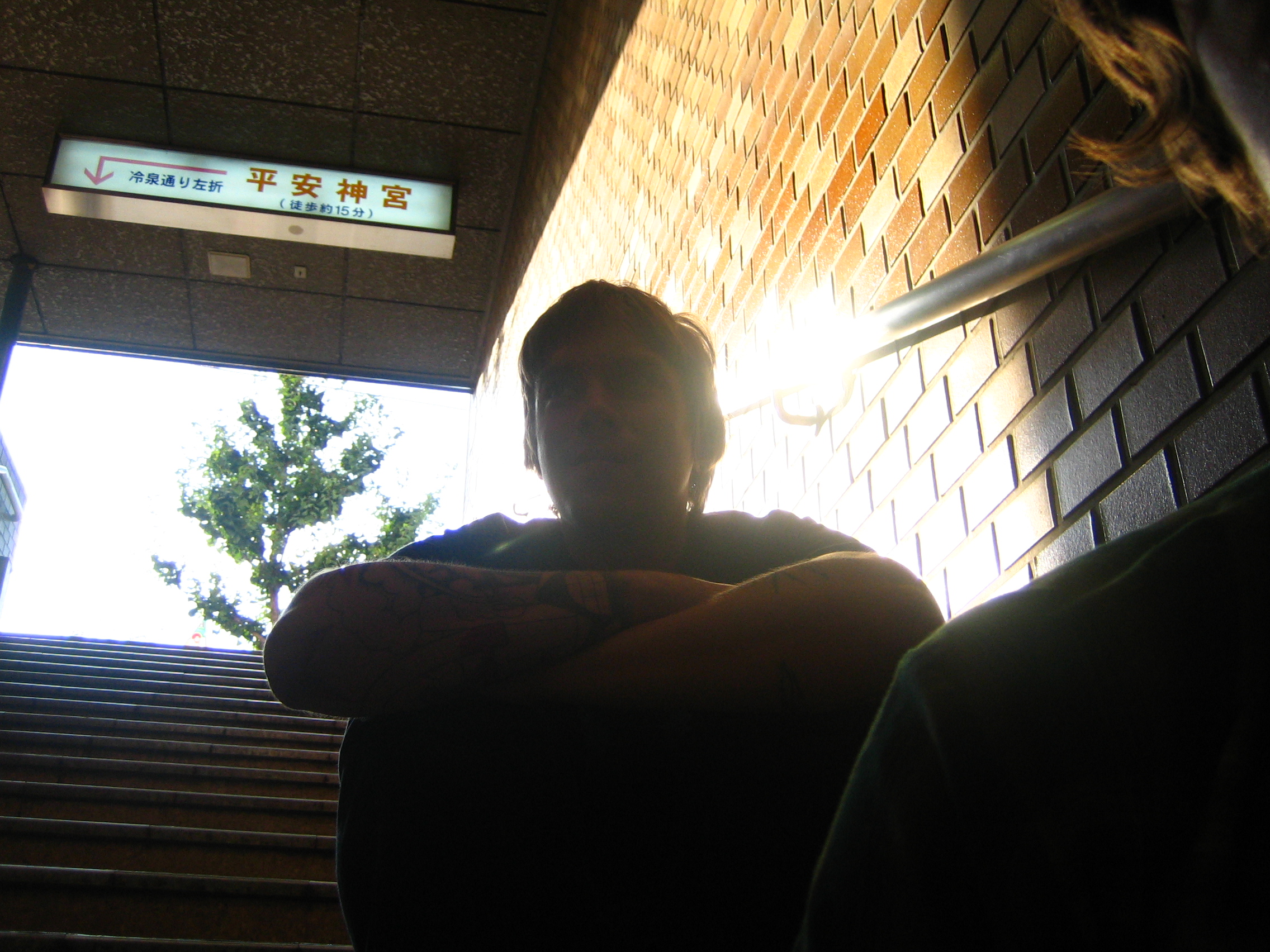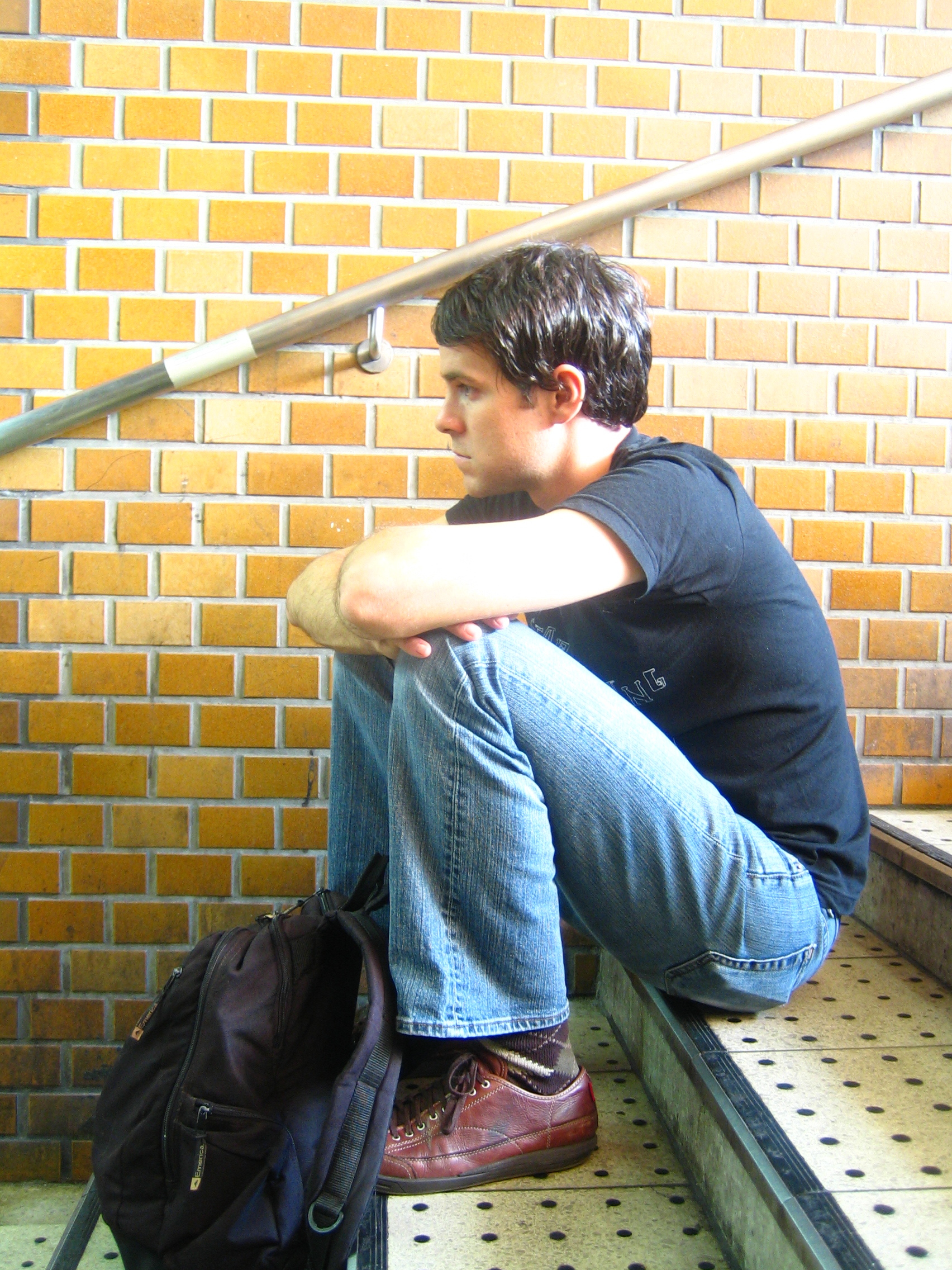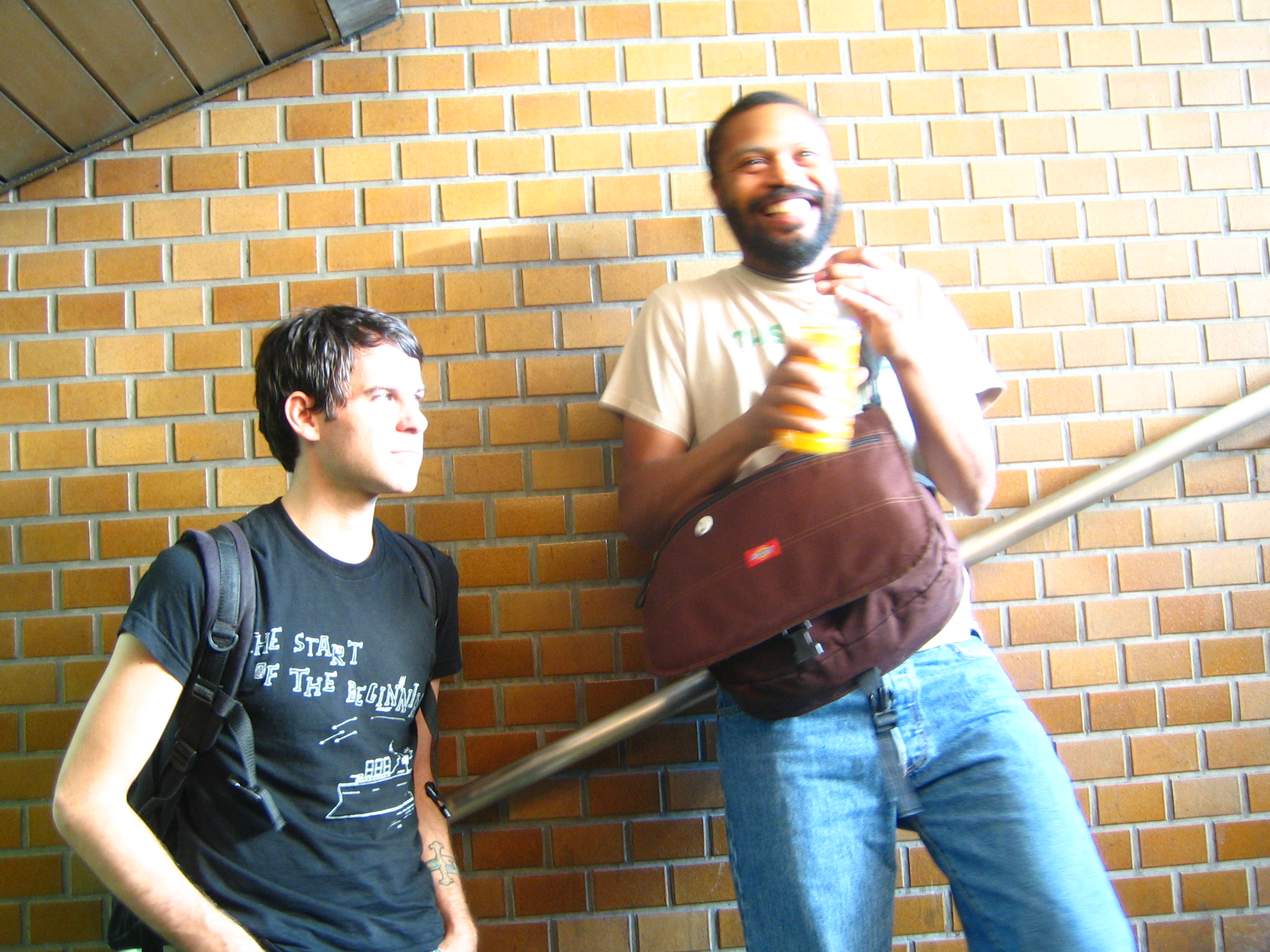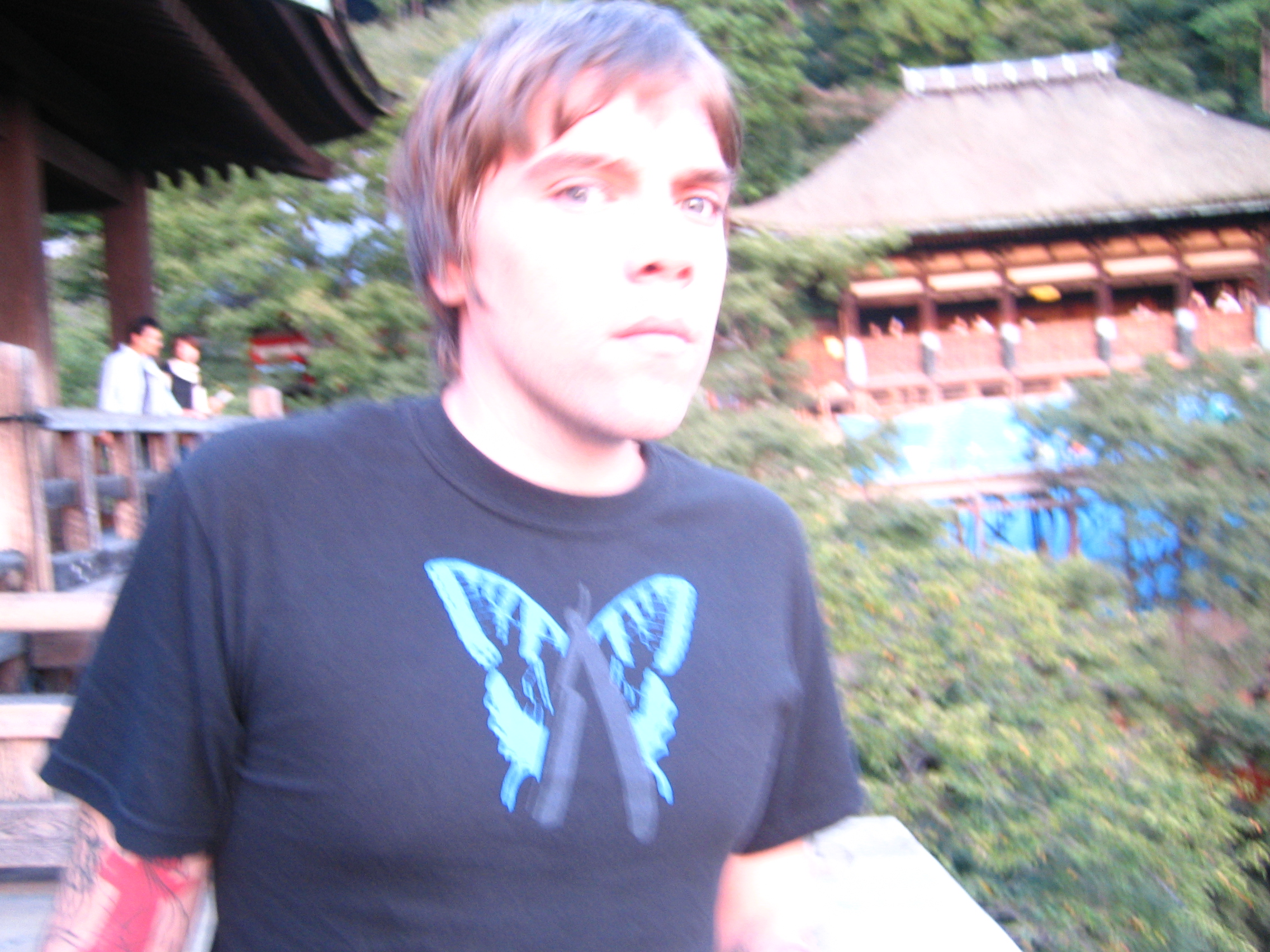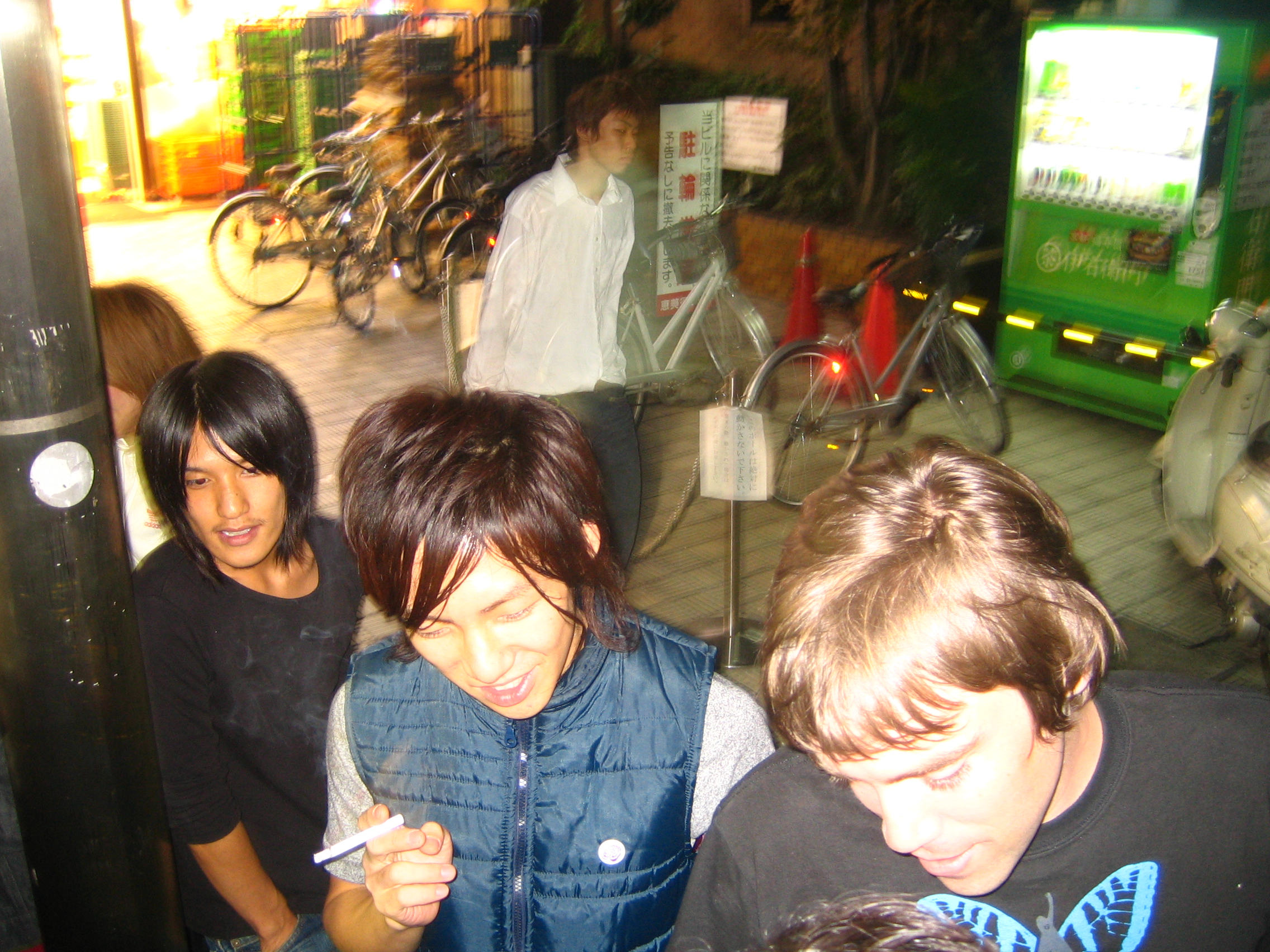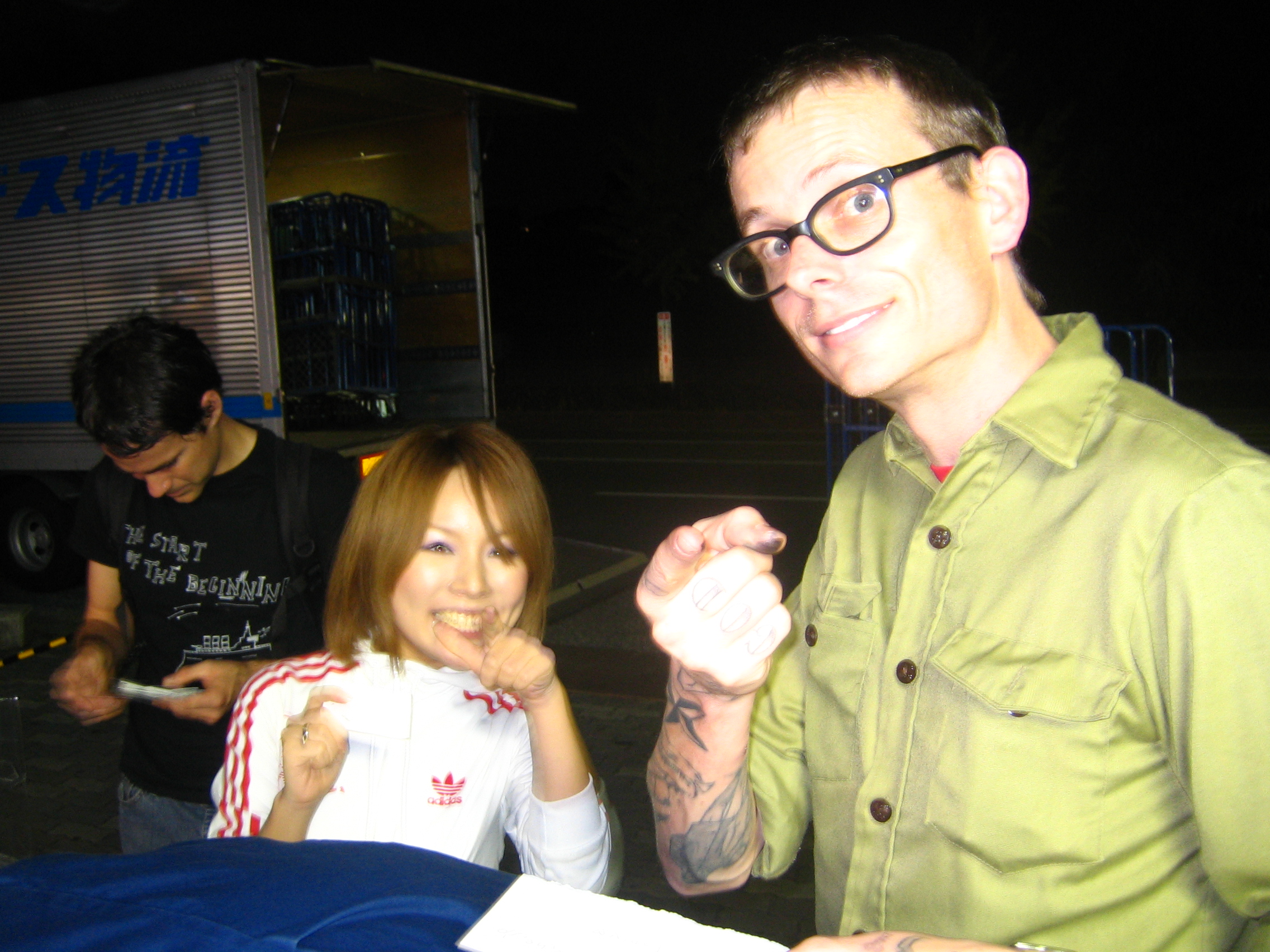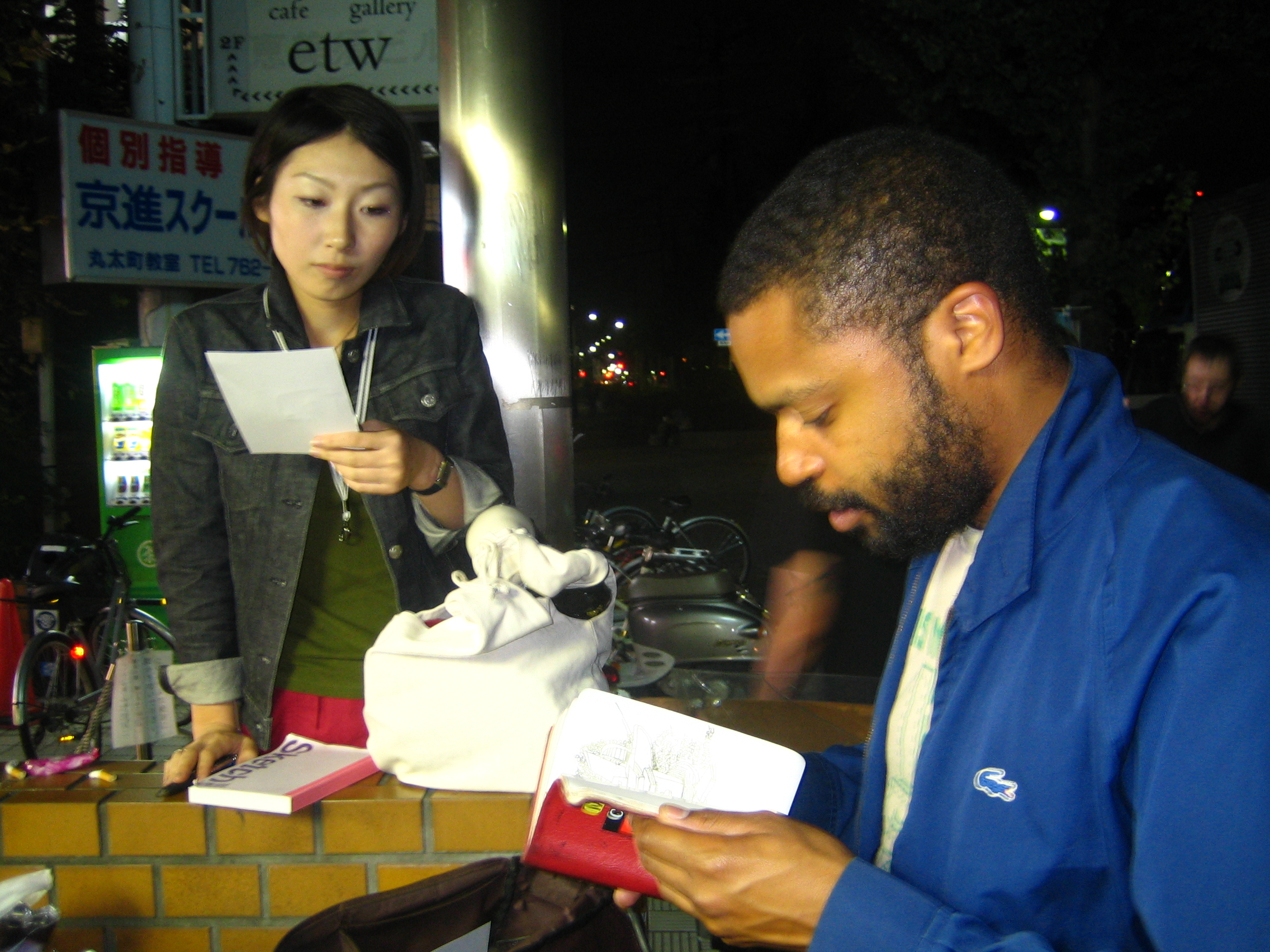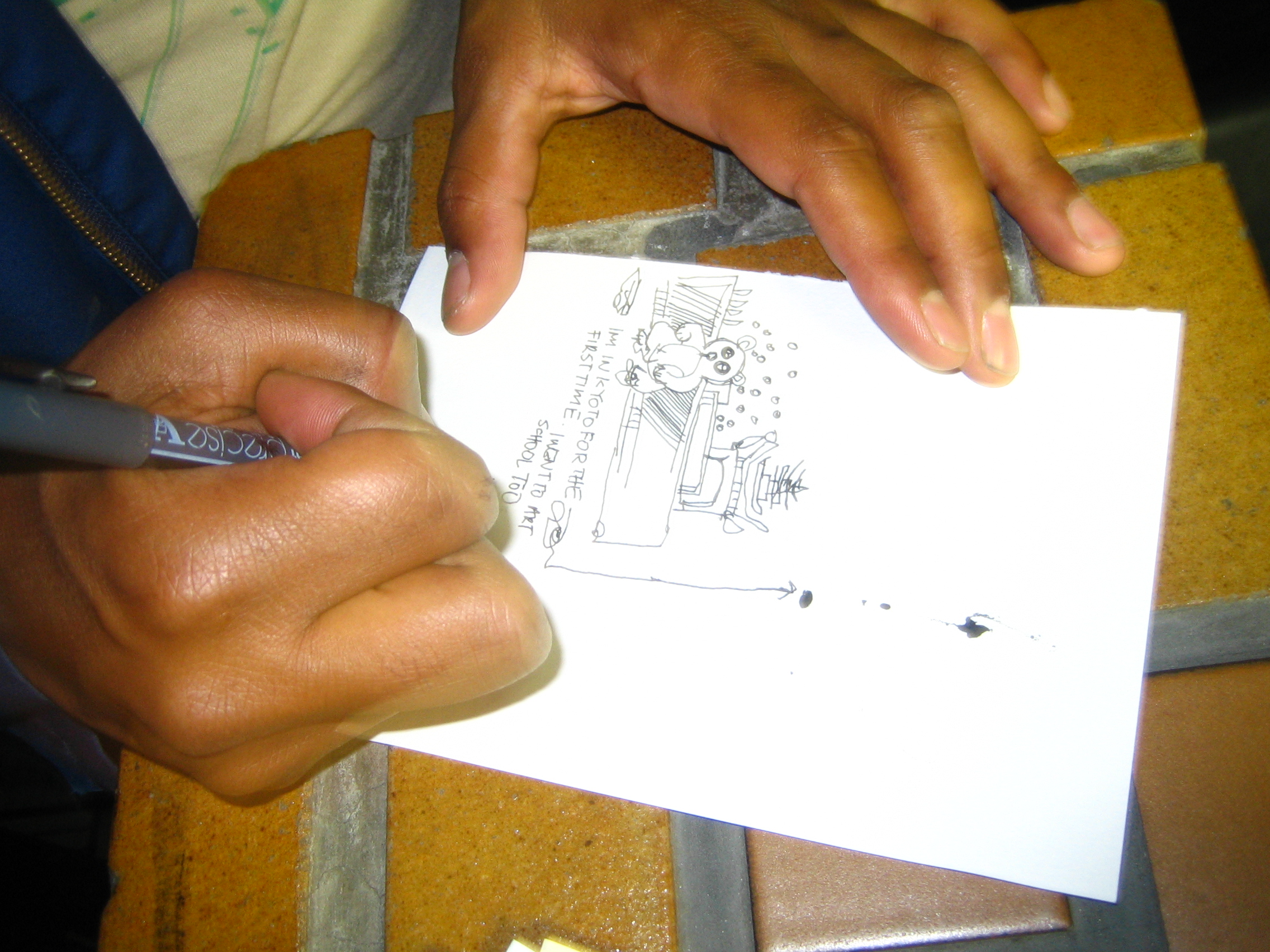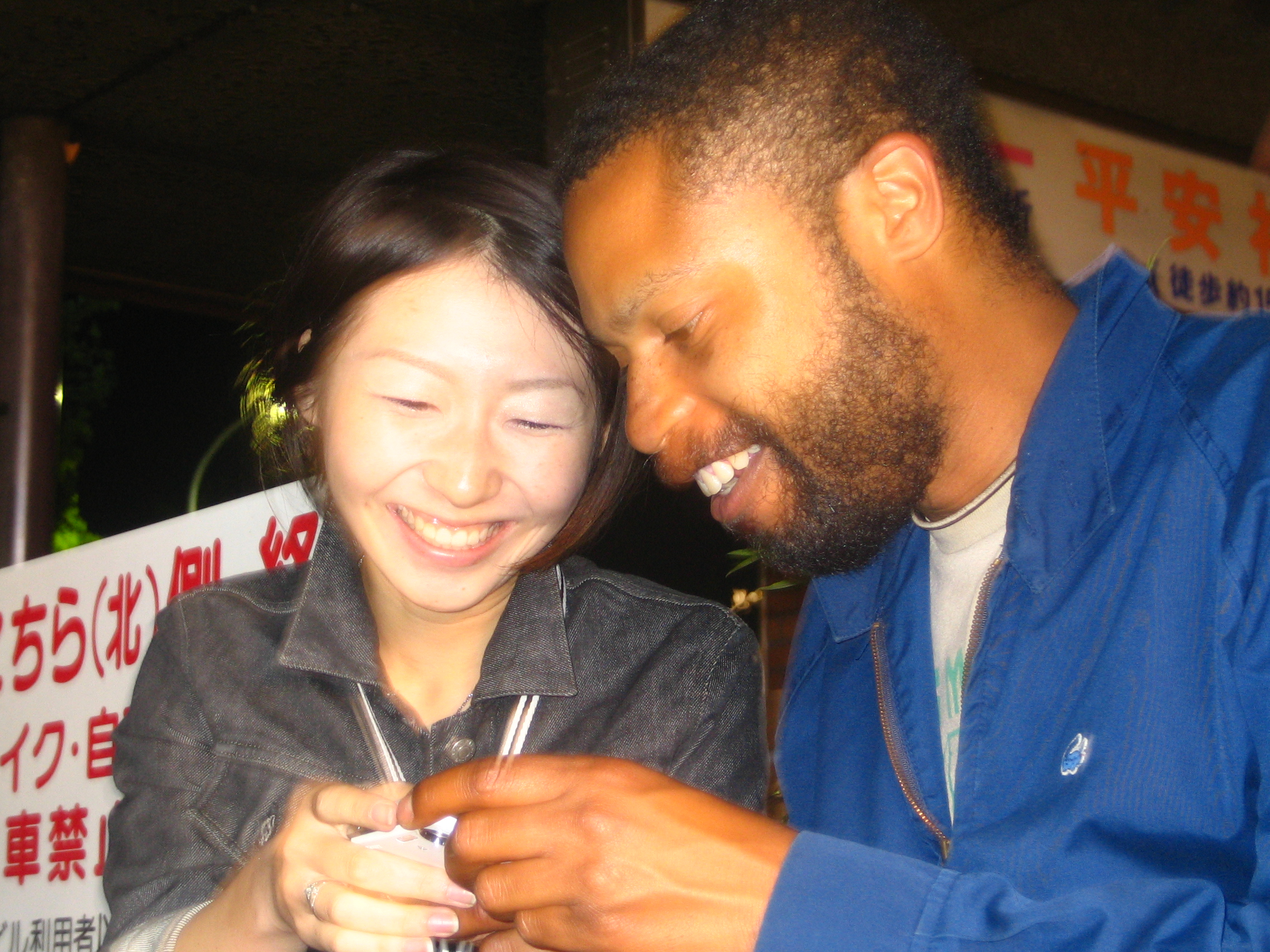 We had an extended after-show hang outside the venue while our crew, Jun and Chairman Nao, took care of a 13 & God gear emergency. You know we love to see the Germans and the Japanese working together. It's like there's nothing they can't do! Oh wait…
The highlight, though, was watching Her Space Marc hold court with a half dozen giggly Her Space fans. Marc!! I love you!!
10/07 KANAZAWA When are you going to start playing? Man…I can't wait. Y'all are awesome man…remember that time?"
We had another beautiful train ride this morning. Kanazawa is on the west coast and it's a little more remote than anywhere else we've played, so the ride took us through cites, villages, mountains, and countryside. It was a bit rainy on the coast, so we hung around the venue for most of the afternoon. We did venture out for a big dinner with Minoru, Jun, Nao, and the Her Spacers. We reworked "Cool Kids" a little more too and tonight we had help from Marc and Kenneth on second vocals and bass. I then proceeded to blabber to some kids in the back room all the way through the Her Space Holiday set because I am a rock asshole. Good show! And then the moment of truth comes. The other band comes into the back room after their show all sweaty and exhausted and rocked out to find you pimping your collar in the mirror and taking nips off their bottle of Patron Silver. It's a moment…
10/08-09 TOKYO [tikka tikka tikka tikka]…just right here on the door, ok?
We all took the train back to Tokyo and dropped our bags off at the Tokyo Weekly Mansion before heading down to Shinjuku for Marc's I-river instore. They really throw that word around, by the way…mansion. Afterward, Chairman Nao took us to the BEST…Mexican food…restaurant…in Tokyo. The best one within walking distance anyway.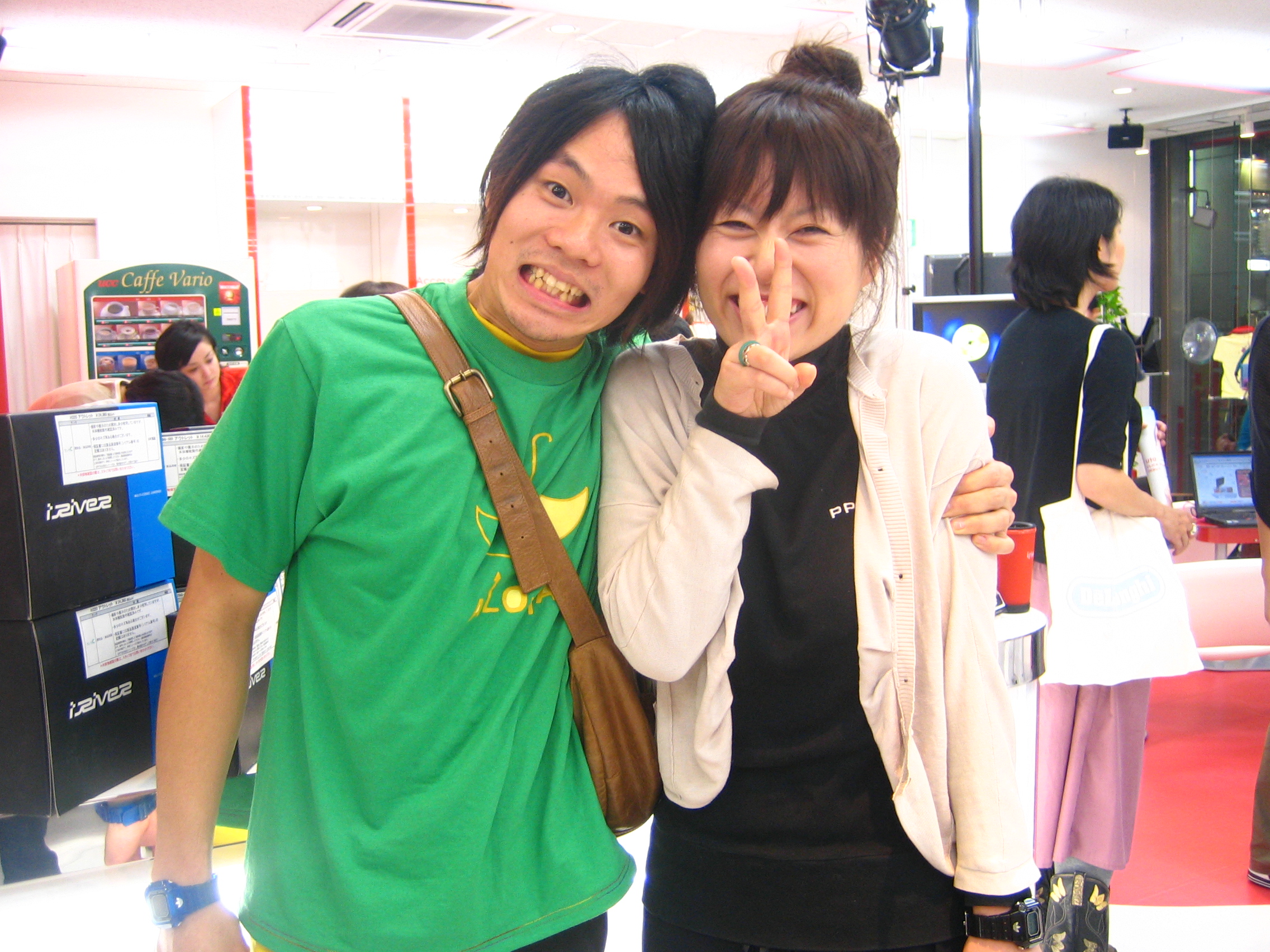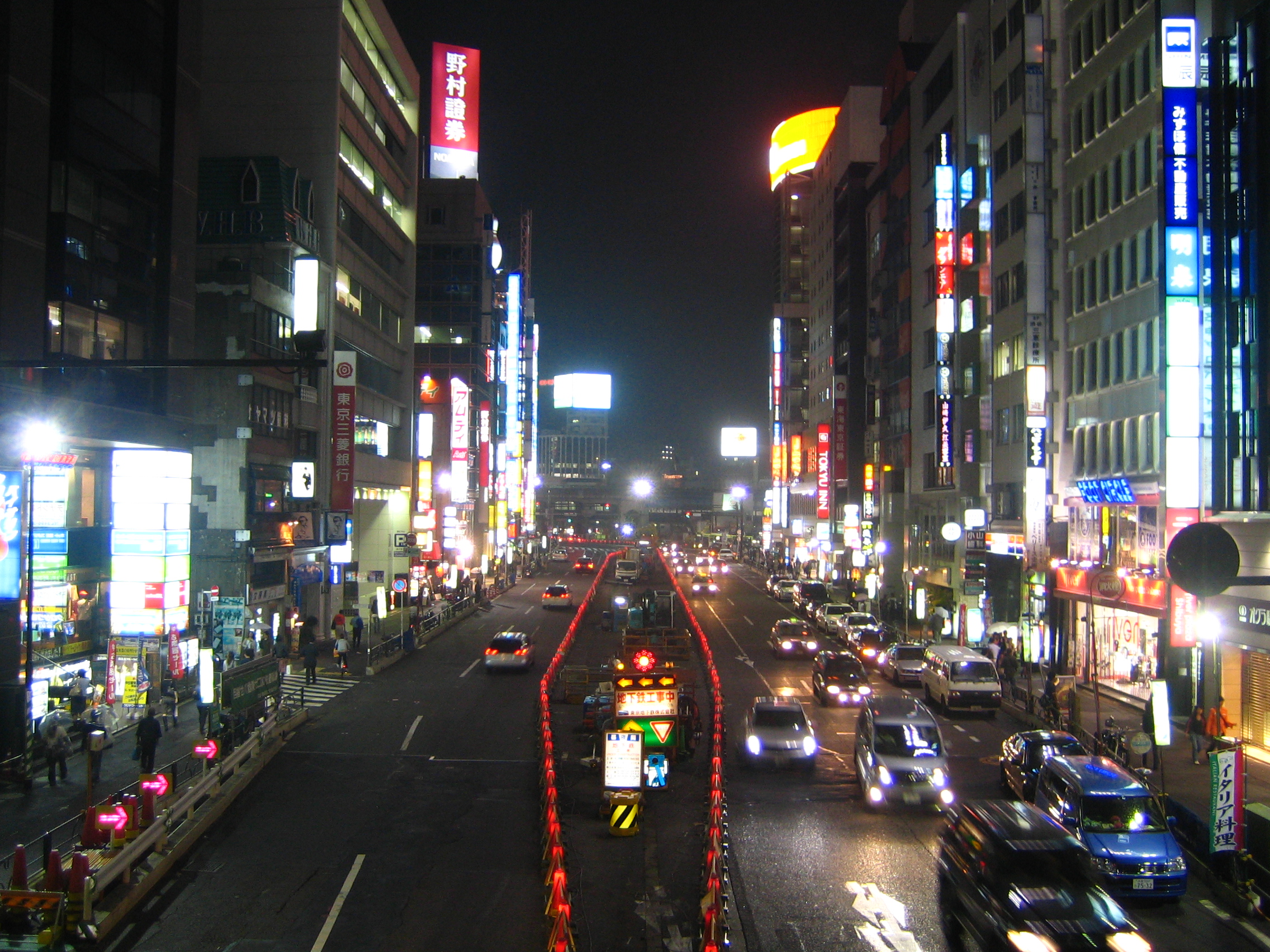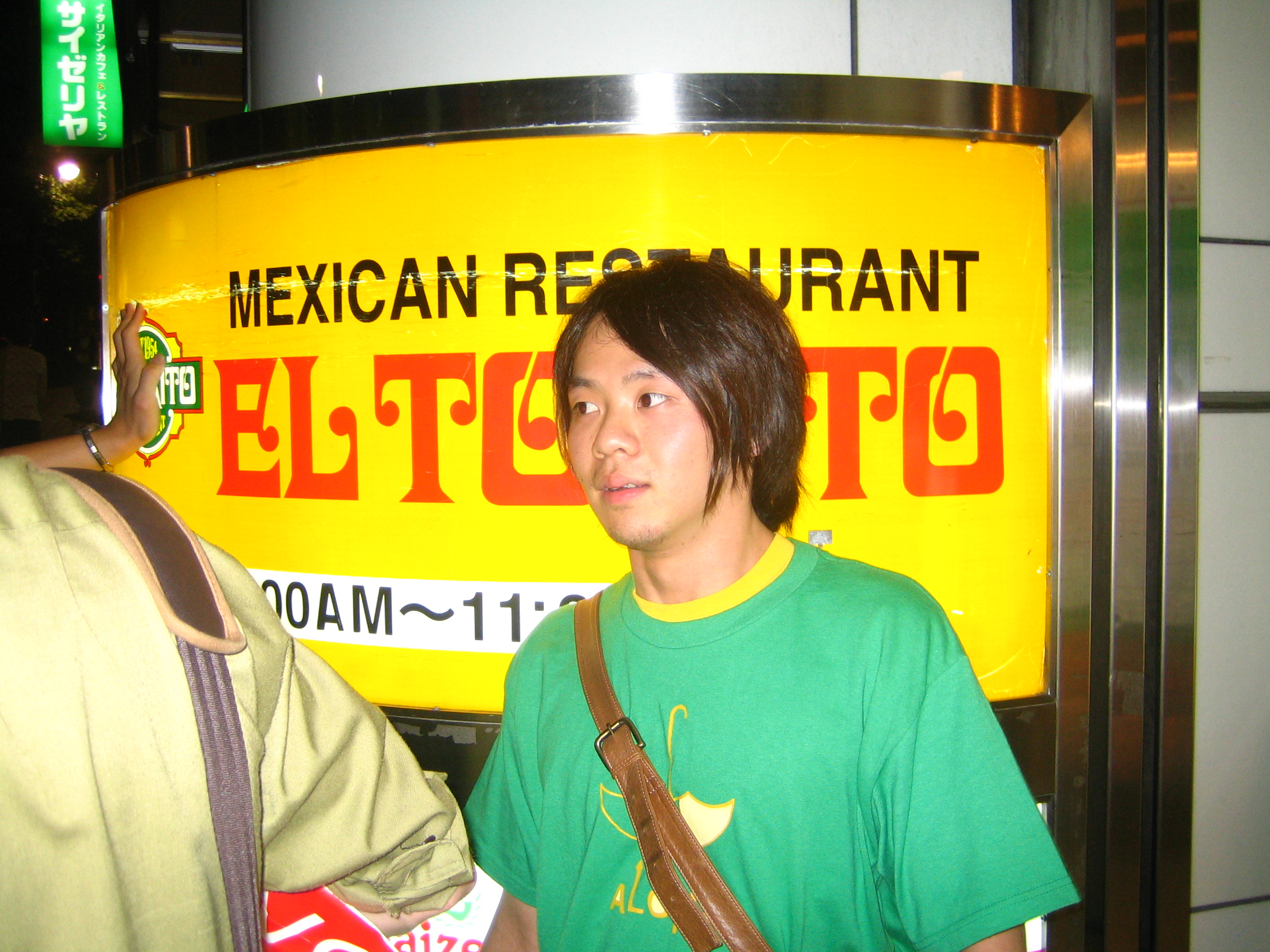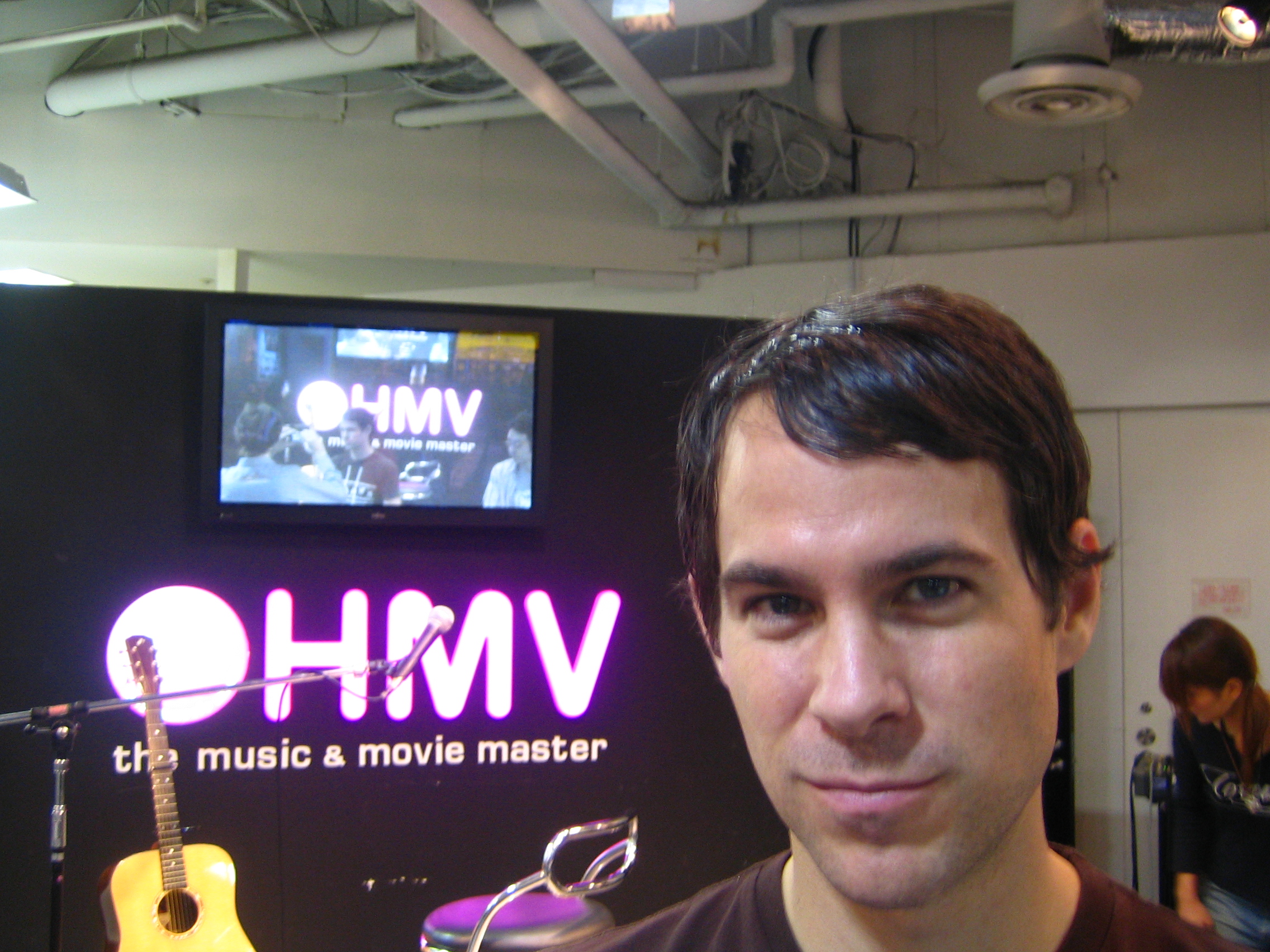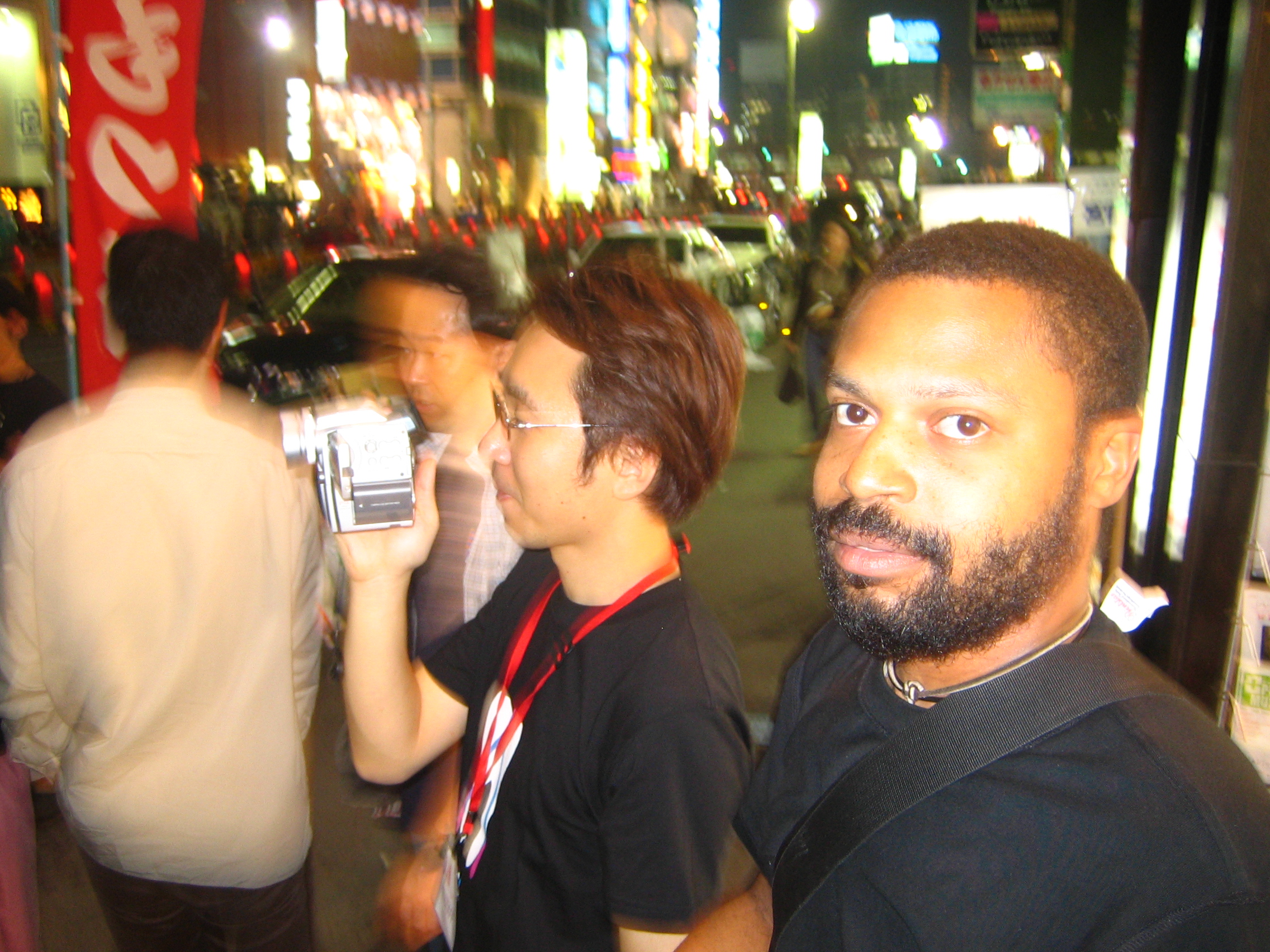 The following day we enjoyed a well earned sleep-in and some shopping before another instore. This one was at HMV, a huge record store on the 12th floor of a mall in Shinjuku. Instores are awkward, for sure, but things went as well as could be expected. I worked out an acoustic version of Marc's "Keystrokes" that I really enjoyed playing. After Marc's performance, he and I sat at a long table with Mark and Lee and signed cds, posters, album flats, stickers, cards etc…I signed my first and probably only cell phone which was weirdly exciting. I looked over at Marc Bianchi who would surely appreciate this bizarre and clearly Japanese right of passage only to find him signing someone's ipod…to the amusement of a gang of Her Space fans just giggling and carrying on and sending each other camera phone photos of each other with Marc. "A cell phone? Oh, that's sweet, Kenny. Will you hand me that can of spray paint? This girl's got a 2003 Honda Accord she needs me to tag."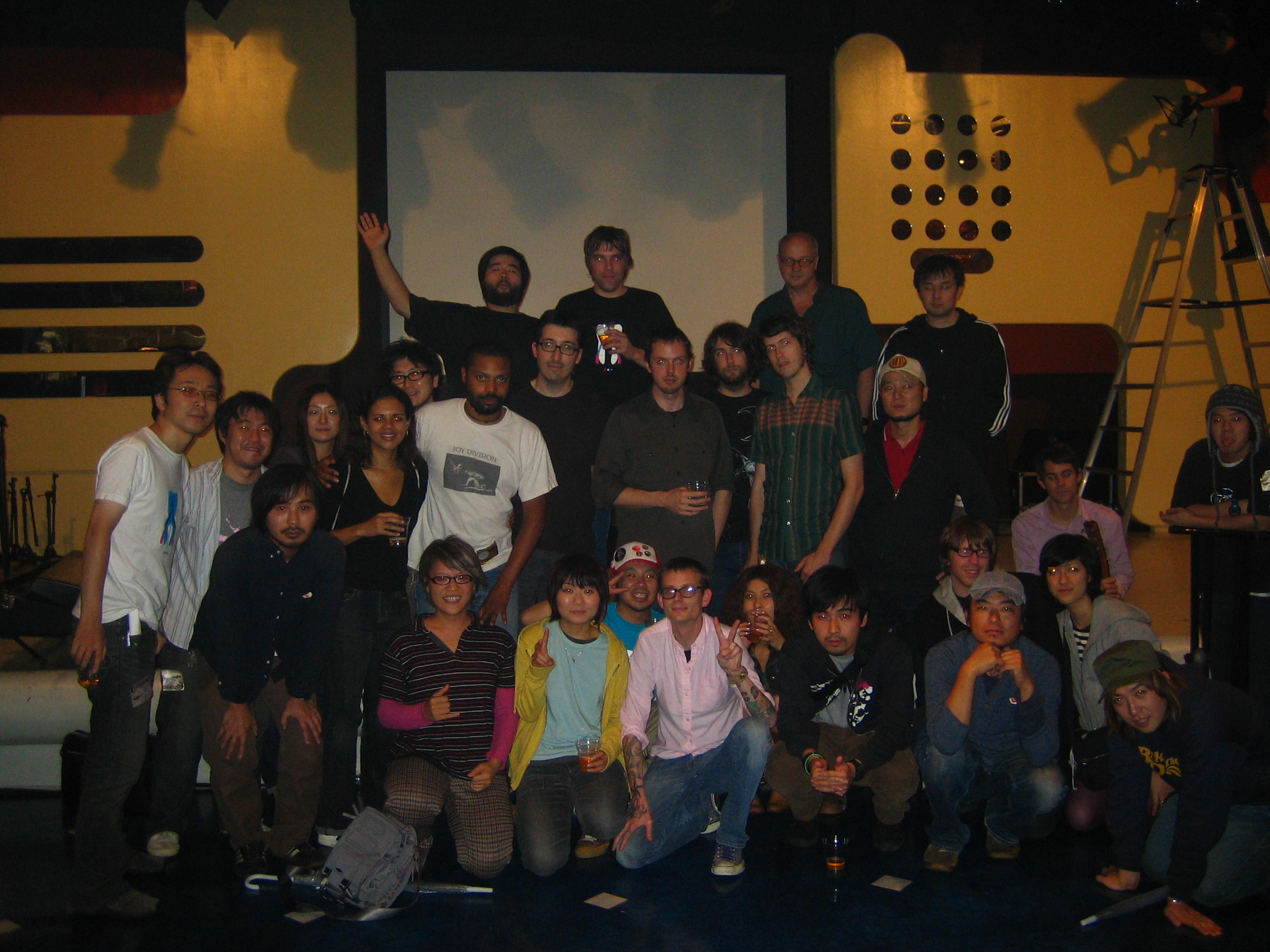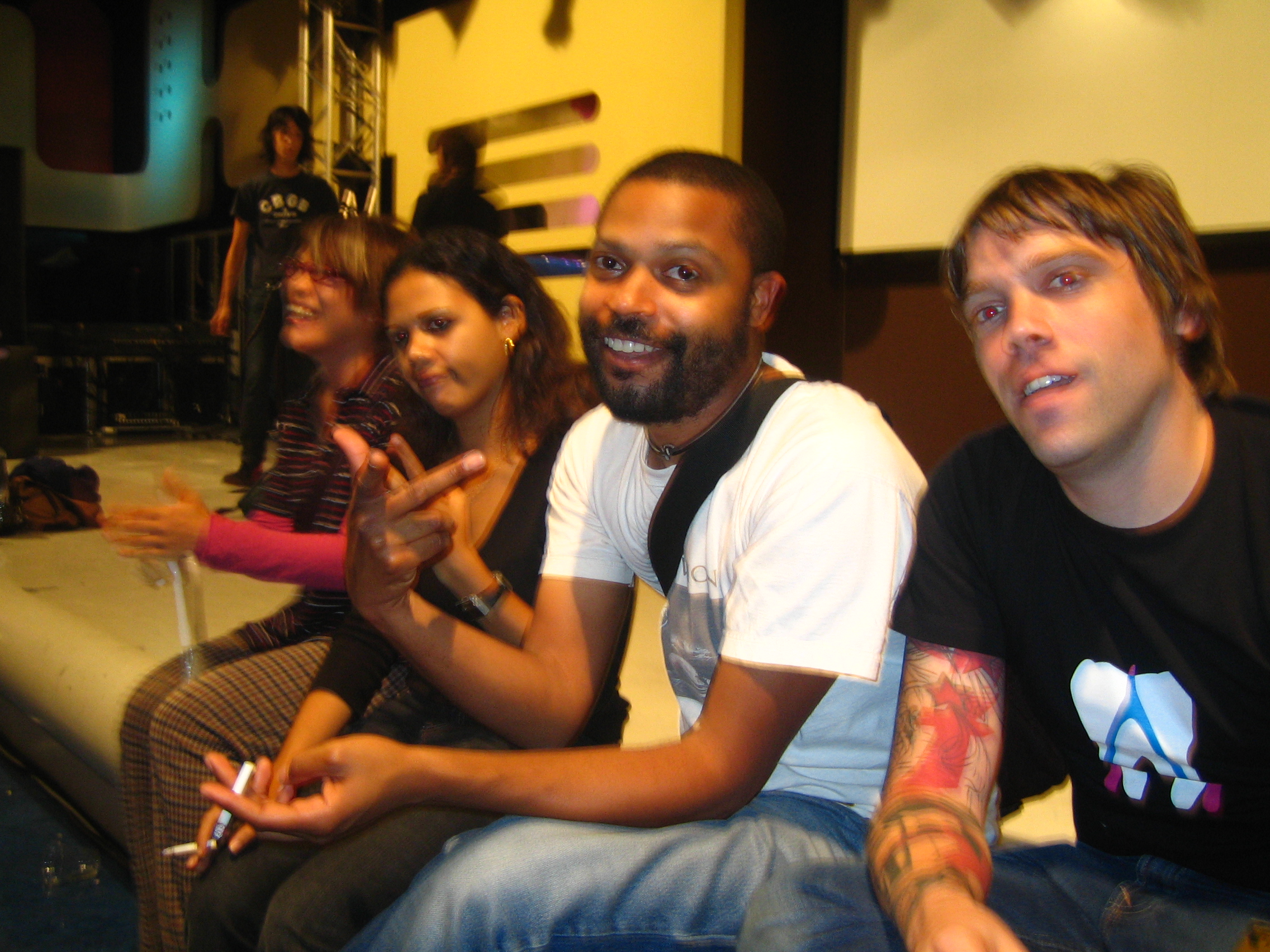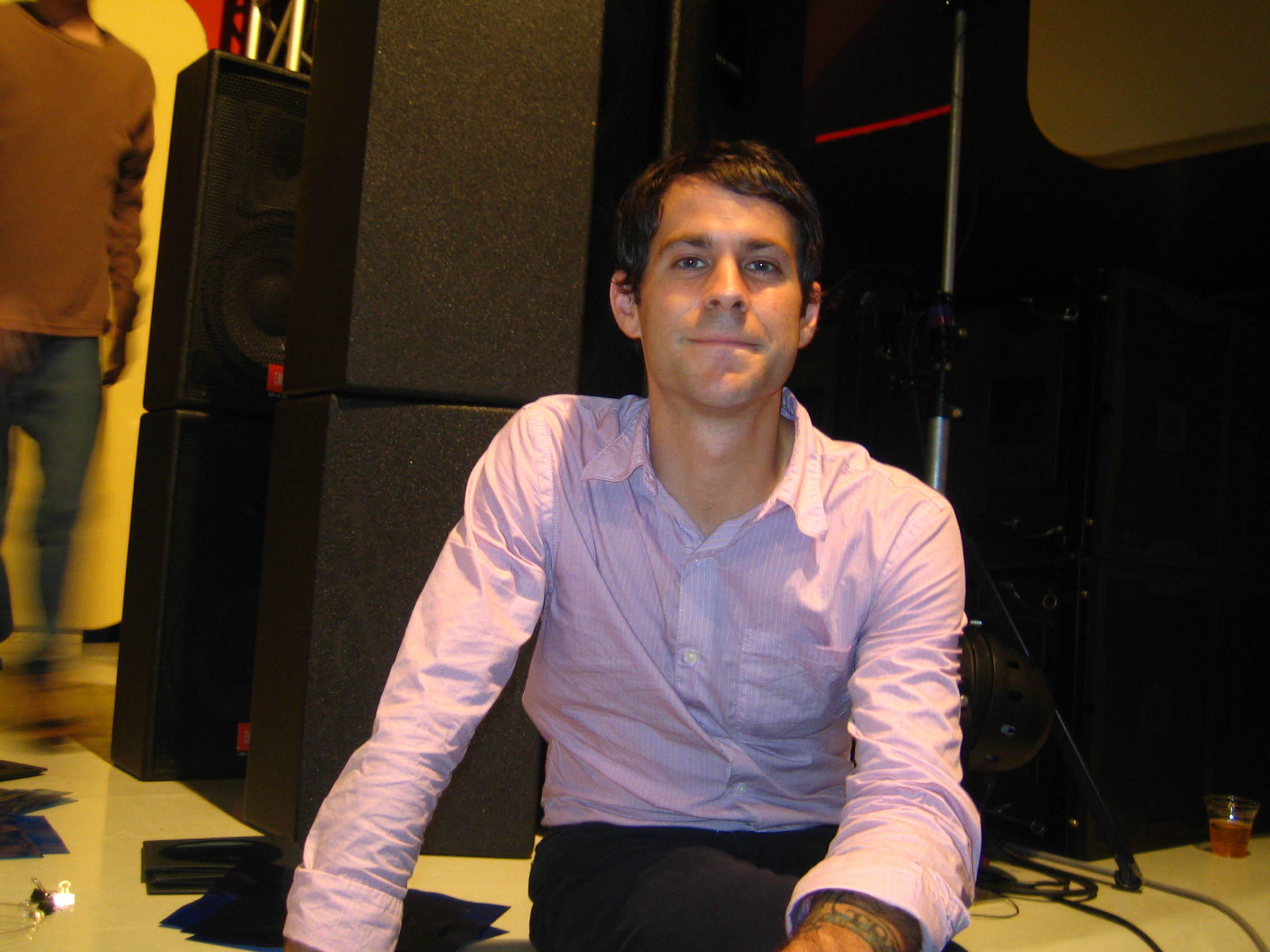 10/10 TOKYO
Not a dry eye in the house…wait…really? Ok…ok well we've got a few others.
Our first show in Tokyo, while a lot of fun, was ripe with technical difficulties so we were all anxious to have another crack at a proper Tokyo audience. The Duo Music Exchange is a really nice, modern venue designed by Jay Kay from Jamiroqui and it was easily three times the size of the O-nest where we'd played the week before. We were afforded a lengthy, comfortable soundcheck and then played one of the best shows of the tour I think. I failed to take full advantage of the recently waxed stage which could've made for a truly memorable dancing on the moving sidewalk moment. But instead, we played "She's Half," a song we'd been saving for this show for whatever reason, and isn't a sad closer more our style anyway?
To celebrate the end of the tour we made for a nearby "private" 25-person karoke room and between us, the Her Spacers, & Records peeps and friends, we just about filled it. For the sake of space, I'll just run down some of the high points for you. Lee & Mark's "Immigrant Song", Chairman Nao's "You Give Love A Bad Name", Jun & Marc's "With Or Without You", I did "Save A Prayer" and whatever whatever…it was high point but it's no big deal, Mark and I also did "Alone Again Naturally" and while teary for us, it was a drinks and bathroom break for most of the room. Kenneth did "Three Is The Magic Number" and another couple that were incredible but how many times can I put this guy on the top 10, you know?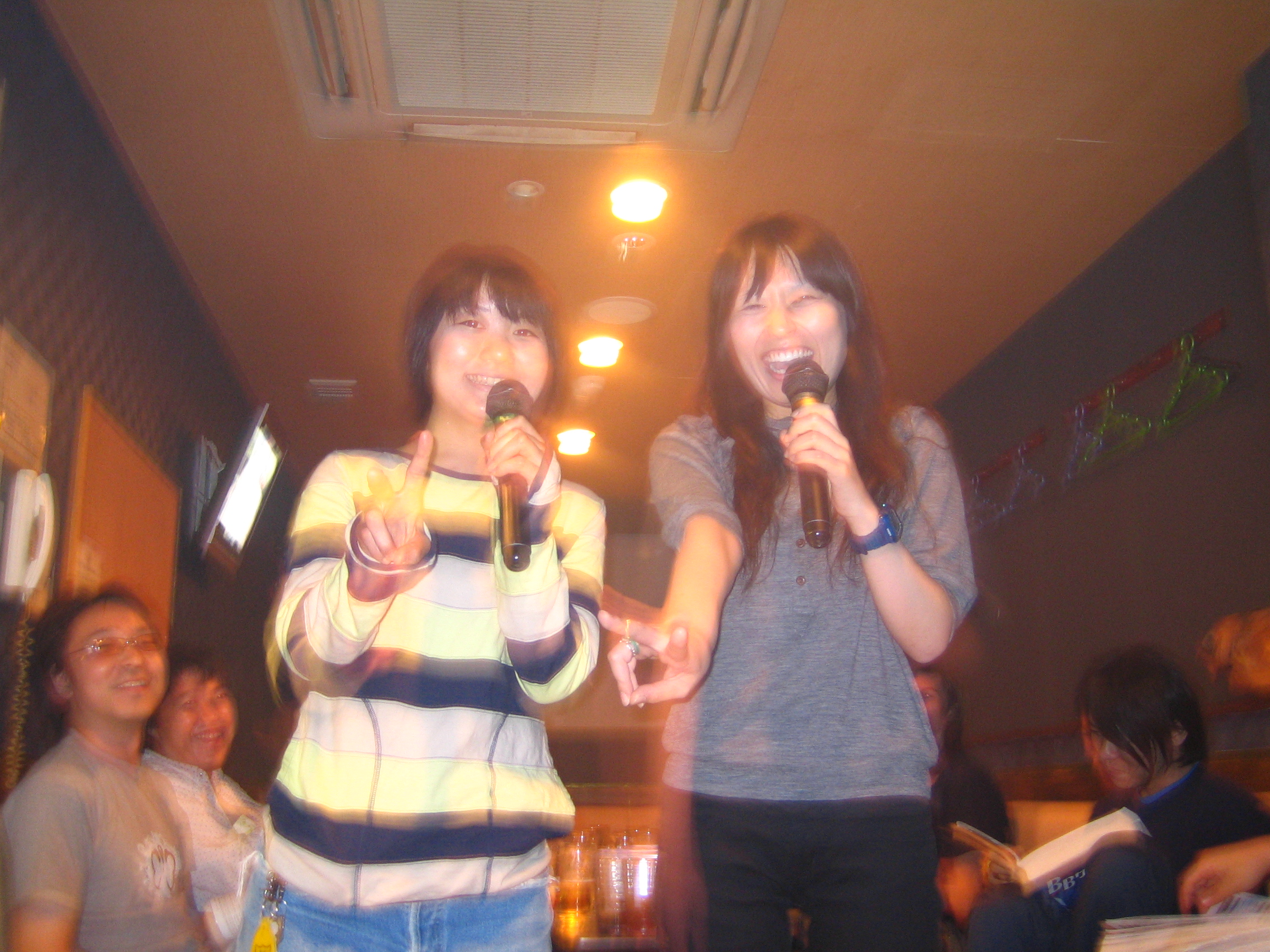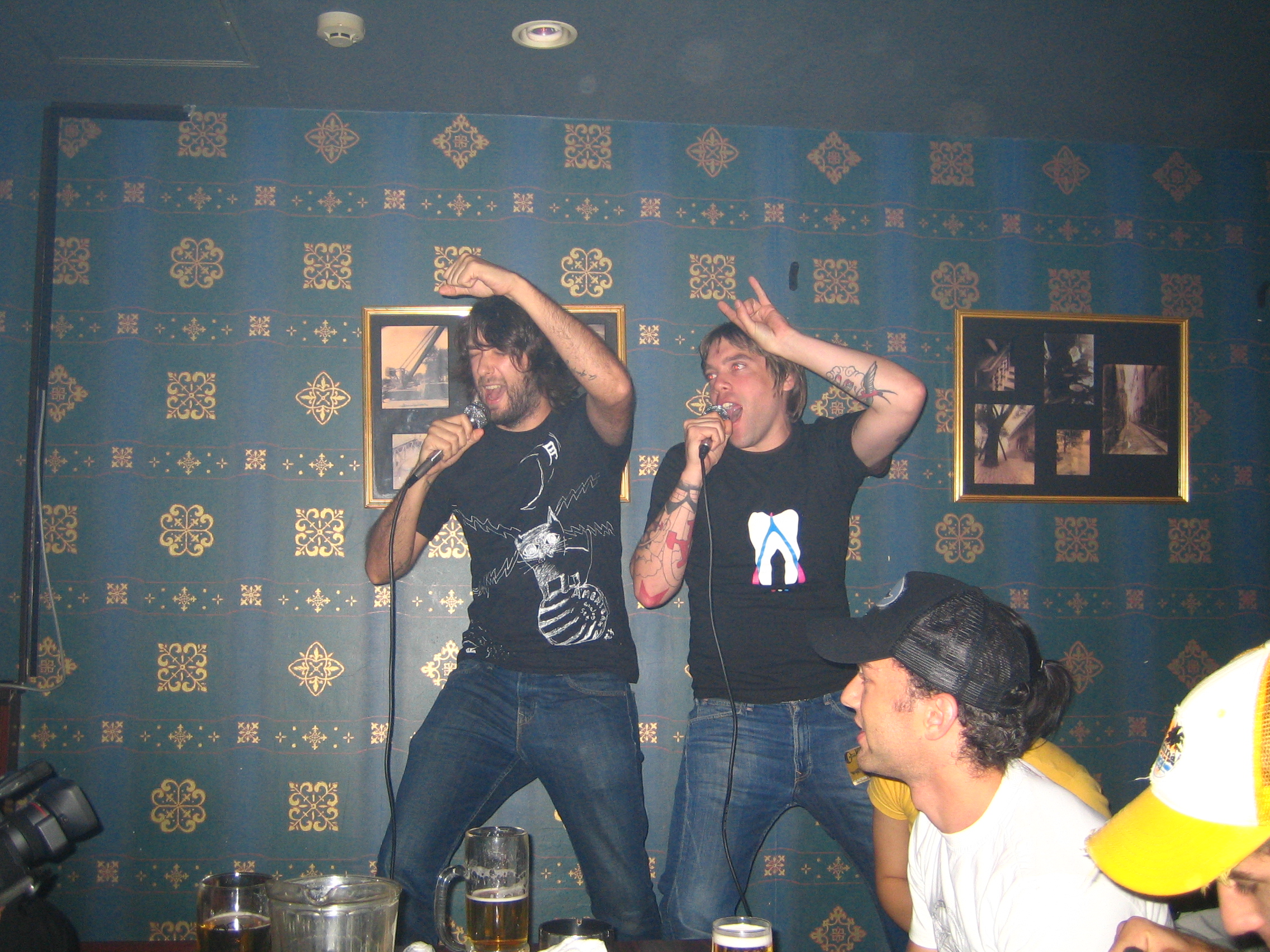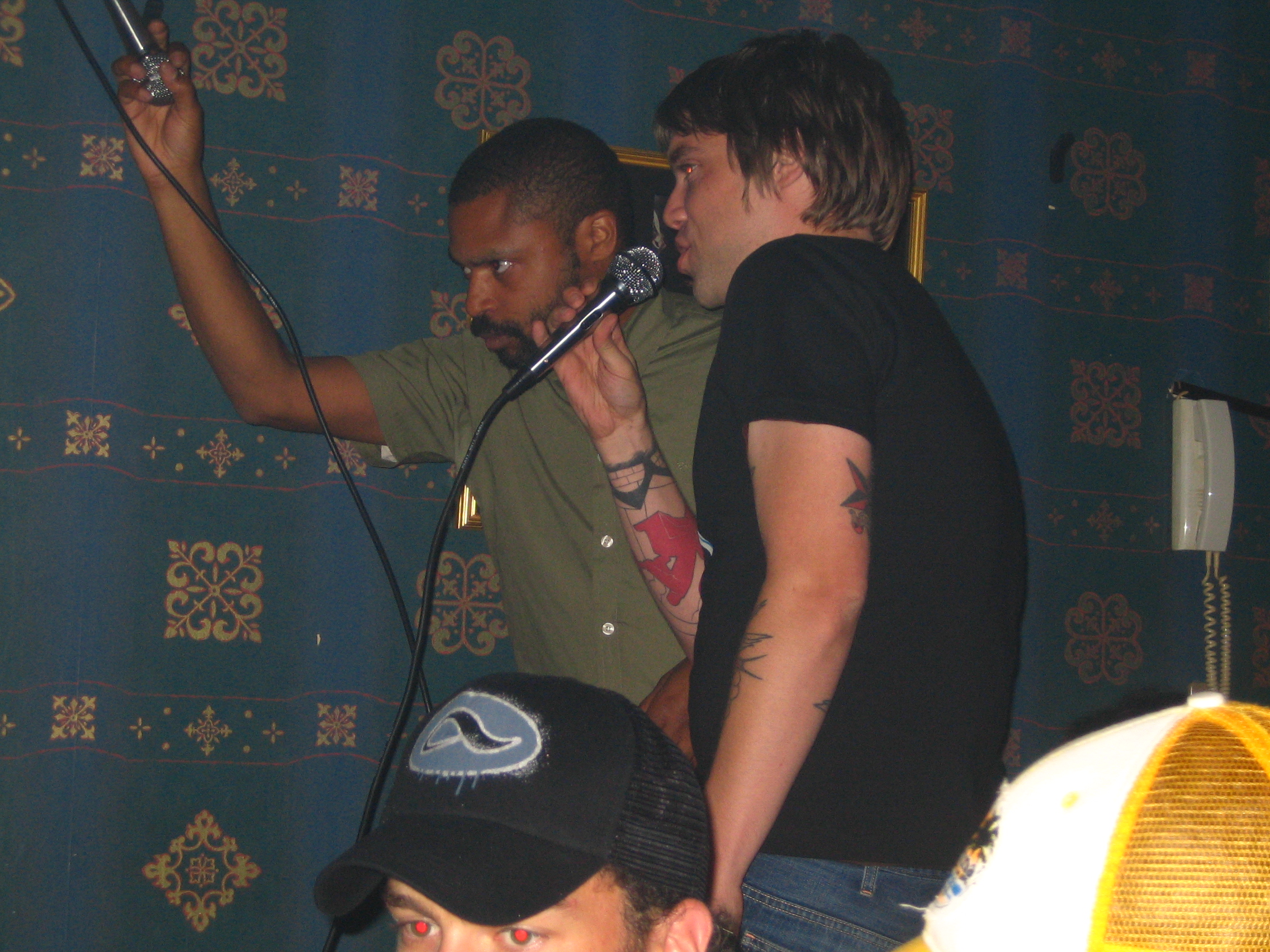 My favorite of the night, though, was Minoru's "I'm Not In Love." This was a hell-of-ballsy choice and he nailed it. Nailed it cold. Had a couple drinks and nailed it in a Motel 6. The nice Motel 6…not the other one on Rt 40 like its prom night in Boise.
Arigato, y'all.